Bridging the Gap: Integrating Recyclers' Perspectives into European Textile Sustainability Policies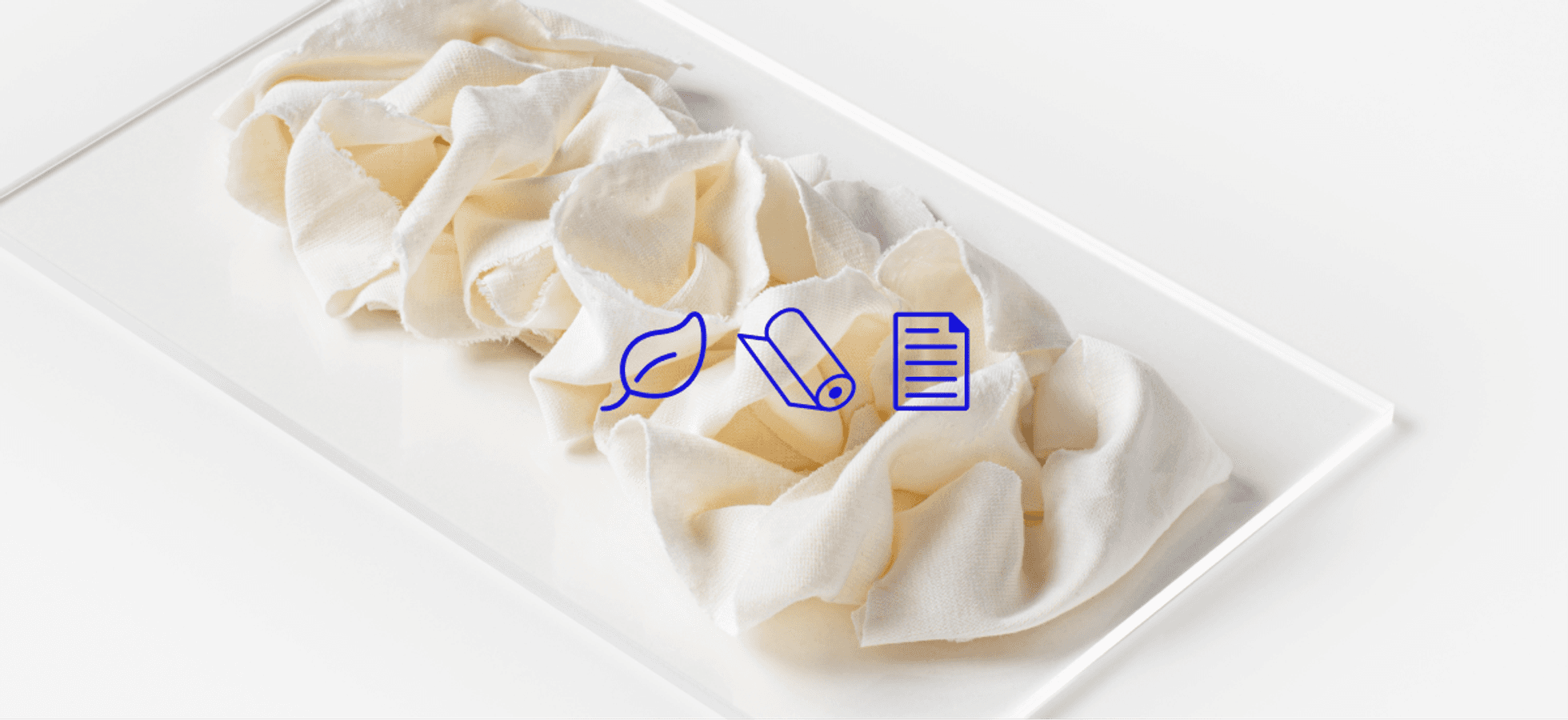 The EU Strategy for Sustainable and Circular Textiles sets the framework for changing how we produce and consume textiles.
This fast-evolving policy and regulatory Sixteen legislations on sustainability that will impact textile and clothing companies are being developed" according to Dirk Vantyghem, EURATEX General Director. environment, combined with the complexity of the textile value chain, may cause the challenges and barriers faced by the textile sector in integrating recycling into its day-to-day processes to be overlooked.
However, the success of the new regulations heavily depends on the indispensable role of textile recyclers. Their insights and expertise are vital in shaping the practical implementation of these directives, ensuring that sustainability, recyclability, and circularity become not just aspirations, but integral components of the textile industry's transformation.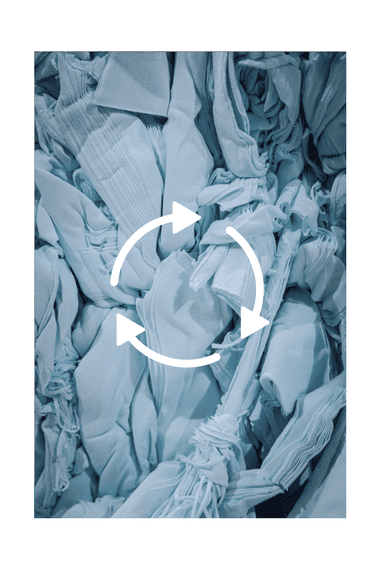 Key legislative topics that can drive or hinder textile circularity
While numerous legislations on sustainability are currently in development, it is the Waste Framework Directive (WFD) and the Eco-design for Sustainable Products (ESPR) that have unequivocally emerged as the key drivers of textile circularity. Their synergy is evident, particularly in the context of textiles, where they converge on critical objectives. The Waste Framework Directive sets targets for textile waste prevention and recycling, and it also promotes the separate collection and recycling of textiles, which aligns with the goals of recyclability and minimum recycled content outlined in the ESPR.
Waste Framework Directive (WFD)
It is important to focus on the "minimum recycled content" as it carries significant consequences for stakeholders. Since the WFD establishes recycling targets for textiles, the ESPR must ensure that brands create a demand for the recycled material that fiber-to-fiber recyclers can offer. Including renewable or other low-impact materials could be studied too, as has been proposed by brands and retailers, but in no case should it substitute the recycled content.
Furthermore, it should be highlighted that with the WFD separate collection obligation, higher post-consumer textile waste volumes will be collected. While it's true that textile-to-textile recycling of used garments at scale plays an important role in the textile circularity vision, it comes with a specific set of challenges to meet the recycling targets, due to the availability and quality of the sorted feedstock and the strict specifications of the recyclers. It will be vital to map the textile recyclers' different needs and to foster the automatization of the sorting process, to increase access to suitable feedstock in Europe.

Eco-design for Sustainable Products (ESPR)
Regarding recyclability, the ESPR includes under this term the requirements to easily separate the product into different materials and the choice of materials and substances. In essence, it assesses how easily and efficiently something can be recycled. The Waste Framework Directive complements this by promoting the development of collection and recycling schemes for textiles, ensuring that textiles designed with eco-design principles can be effectively managed at the end of life. To achieve this goal, any recyclability criteria outlined in the regulation should be feasible and easy to implement by manufacturers. If recycling technologies are not industrially available, the targets will not be achieved. However, if they are a mandatory part of the ESPR and are industrially available, it can incentivize innovation and investment in sustainable technologies within the textile industry. Brands and manufacturers may invest in research and development to improve and scale up recycling processes.
A controversial point within the ESPR is the ban of the destruction of unsold goods. Although the ESPR is aimed at promoting the reuse and recycling of textiles, in the proposal 'destruction' and 'recycling' are placed at the same level. While we agree on the need to follow the waste hierarchy and prioritise reuse over recycling, the wording is not at all satisfactory, and Recover™ proposes to advocate recycling as an alternative to destruction, if reuse is not possible.
Also, it is very important to properly set definitions in terms of recycling. It is not the same to use recycled hard waste (cotton yarn waste generated in the ring frame), fiber-to-fiber, or recycled polyester which comes from PET bottles. And assuming recycled fiber from both post-industrial and post-consumer textile waste are included under the definition of "recycled materials", a new question emerges; should there be a different minimum percentage of recycled content depending on whether it has post-industrial or from post-consumer origins?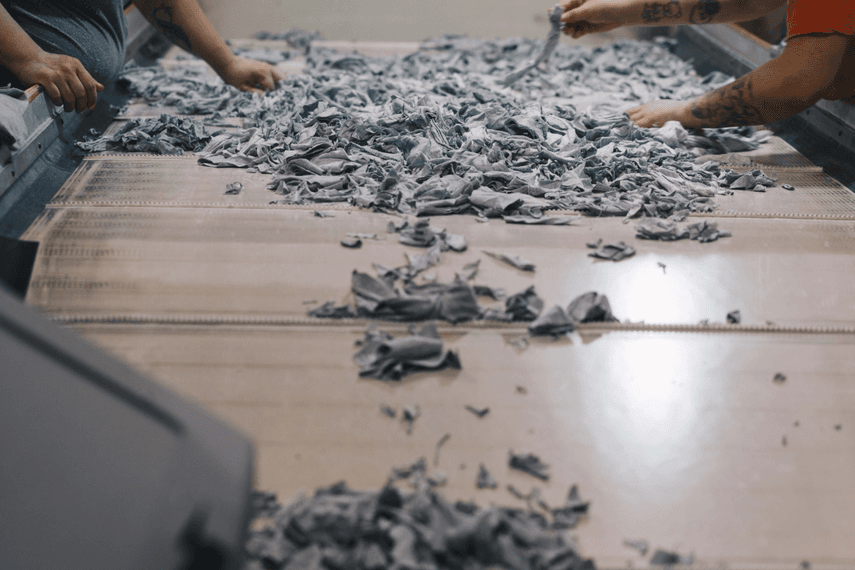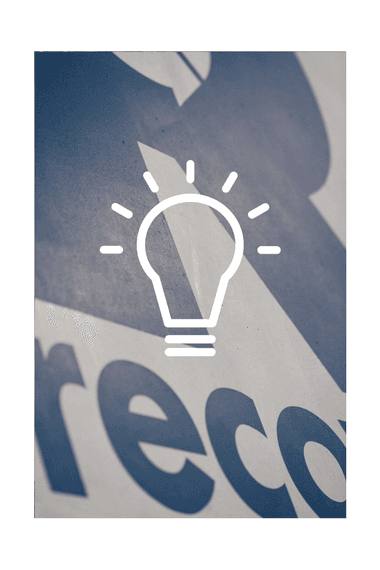 Engaging with industry associations: a step towards amplifying recyclers' influence in shaping policy
Policy makers on national and European levels should consider the unique perspectives that the recycling companies can contribute with regards to the issues affecting textile circularity. As a frontrunner in recycling, Recover™ aims to support the institutions making these policies that enhance Europe's economic growth and reinforce the importance of the approach of fiber-to-fiber recyclers.
Recover™ has recently joined EuRIC Textiles as partners and we are also part of ATEVAL (member of the Consejo Intertextil Español, which is member of EURATEX) and AAFA for US policy. We joined these industry bodies together with other fiber-to-fiber recyclers to share knowledge about key topics that affect our vision; have a stronger united voice towards industry stakeholders and policy makers; and effectively combine and use our limited resources to achieve our shared objectives. As closed loop recyclers we see potential benefits from better organizing our interests in existing industry bodies, while at the same time, we provide other industry stakeholders and policy makers with a means to communicate with the recycling sector.
Recover™ aims to be an Agent of Change, meaning to stay at the front of the new circular mindset, contributing to the change at all different levels and demonstrating both environmental and social benefits that the use of recycled cotton entails.
Sources
1. Waste Framework Directive (europa.eu)
2. Proposal for Ecodesign for Sustainable Products Regulation (europa.eu)
You may also be interested in