Recover™ at the 2022 Textile Exchange Conference
This year marked the Textile Exchange's 22nd annual summit to address the sector's progress in effecting real climate change. Speakers this year addressed climate mitigation at its source: materials. Recover™ joined industry leaders over a three-day summit where leaders from every stage of the process discussed how to clear the pathway towards a positive impact.
Aligned with the event's mission, Recover's Leonie Schmid, Senior Sustainability Manager, Patricia Moñino, Sustainability Manager, and Debbie Perlman, Senior Vice President of Business Development, gave a masterclass on one of sustainability's most relevant topics: unintentional greenwashing (Check back soon for an in-depth article.)
The event was attended by key industry players from every facet of the sector, from materials science & supply chain companies like Recover™, to manufacturers and consumer-facing brands like Primark and Neiman Marcus.
Key takeaways
The three-day event's agenda split discussions into three categories: systemic challenges, solutions, and implementation.
Lack of system-wide regulation is stalling progress, which highlighted the need for financial and legal frameworks to hold companies accountable. This includes regulating Scope 3, traceability, policing and penalizing greenwashing – whether intentional or unintentional – and much more. Another challenge posed is the 'all or nothing' mentality as many organizations wait to enact new policies until they have all the data.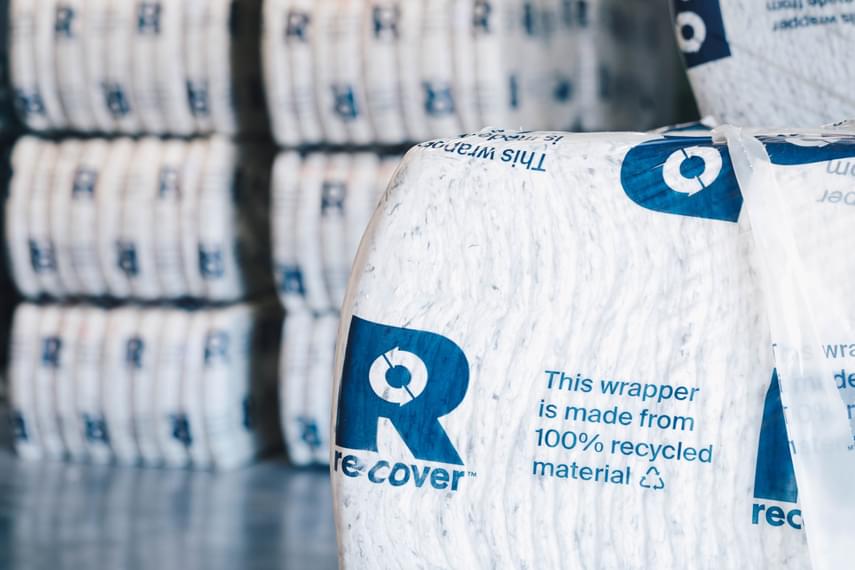 When it came to the Textile Exchange Conference's solutions, the key word was scalability. Going forward, organizations at every stage of the textile journey are encouraged to take scalability seriously. To do so, it's time for businesses to consider climate change as a business risk and adjust accordingly by implementing solutions like our low-impact plug-in-play supply chain integration.
Finally, the talks centered on the importance of a collaborative effort in key locations and regions, like Bangladesh and other garment-producing countries, in order to effect real change.
We're excited to see our collective progress this year and look forward to next year's Textile Exchange Conference.
You may also be interested in