Campaigns advertising textile products made of recycled materials are becoming more frequent. But do we have a clear idea of where these recycled materials come from? Do consumers assume recycled cotton or recycled polyester come from used clothes? Because, in most cases, they do not.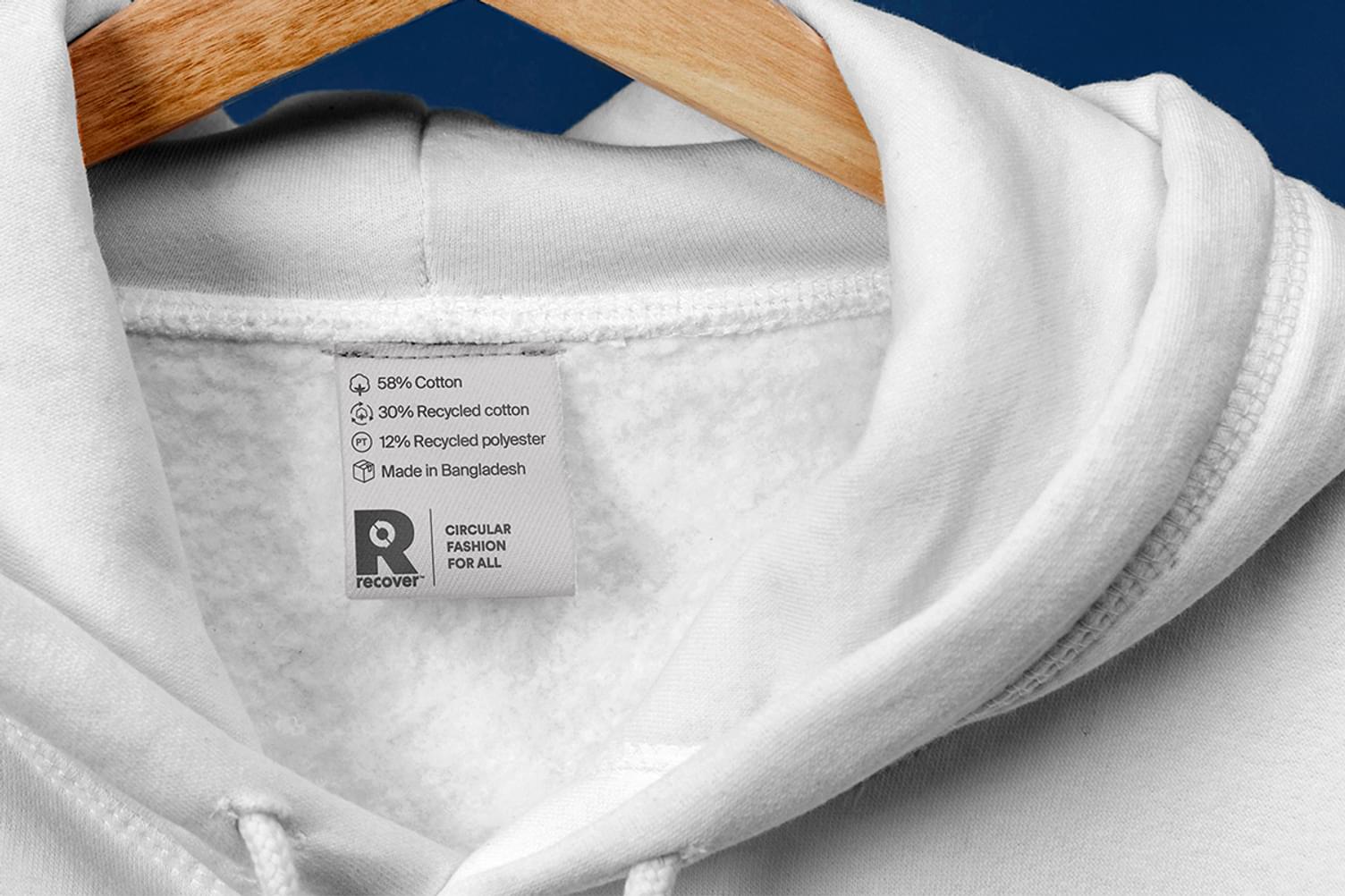 Recycled material refers to a material that would have otherwise been disposed of as waste or used for energy recovery, but has instead been reprocessed as a material input, in lieu of new primary material, for a recycling process.
The items diverted from the waste stream can be used garments, but also plastic bottles, fishing nets, yarns, wool carpets or industrial waste generated in garment manufacturing, among many other sources. Recycled polyester for example can come from post-consumer bottles (collected from the consumer or from beaches and oceans) and from post-industrial polyester fabrics or even from post-consumer textile fabrics.
In most cases, the origin matters. Not only because it might be more challenging to process one or the other (post-consumer usually being the most challenging), but also because the environmental urgency to recycle certain streams can be higher (because this waste has a higher chance of polluting the environment).
Consumers are left to make assumptions
There are currently no clear standards or regulations that specify how the supply chain and brands should communicate about the feedstock origin of the recycled material towards other industry stakeholders (B2B) nor to final consumers. We leave it to the consumer to assume the origin, which lacks full awareness about the different options and the environmental considerations associated with them. Most of the recycled polyester in the textile sector currently does not come from recycled garments, but from bottles. It is great to have this lower footprint recycled polyester in the market, however, to achieve circularity in textiles we need scaled textile-to-textile recycling solutions for polyester textiles. Otherwise, all the garments made with recycled polyester from bottles will just end up in landfill or incinerated after one round of recycling. At the same time, PET bottles are fit for being recycled back into PET bottles many times, in a closed-loop recycling system, when they are part of a clean, separated waste stream.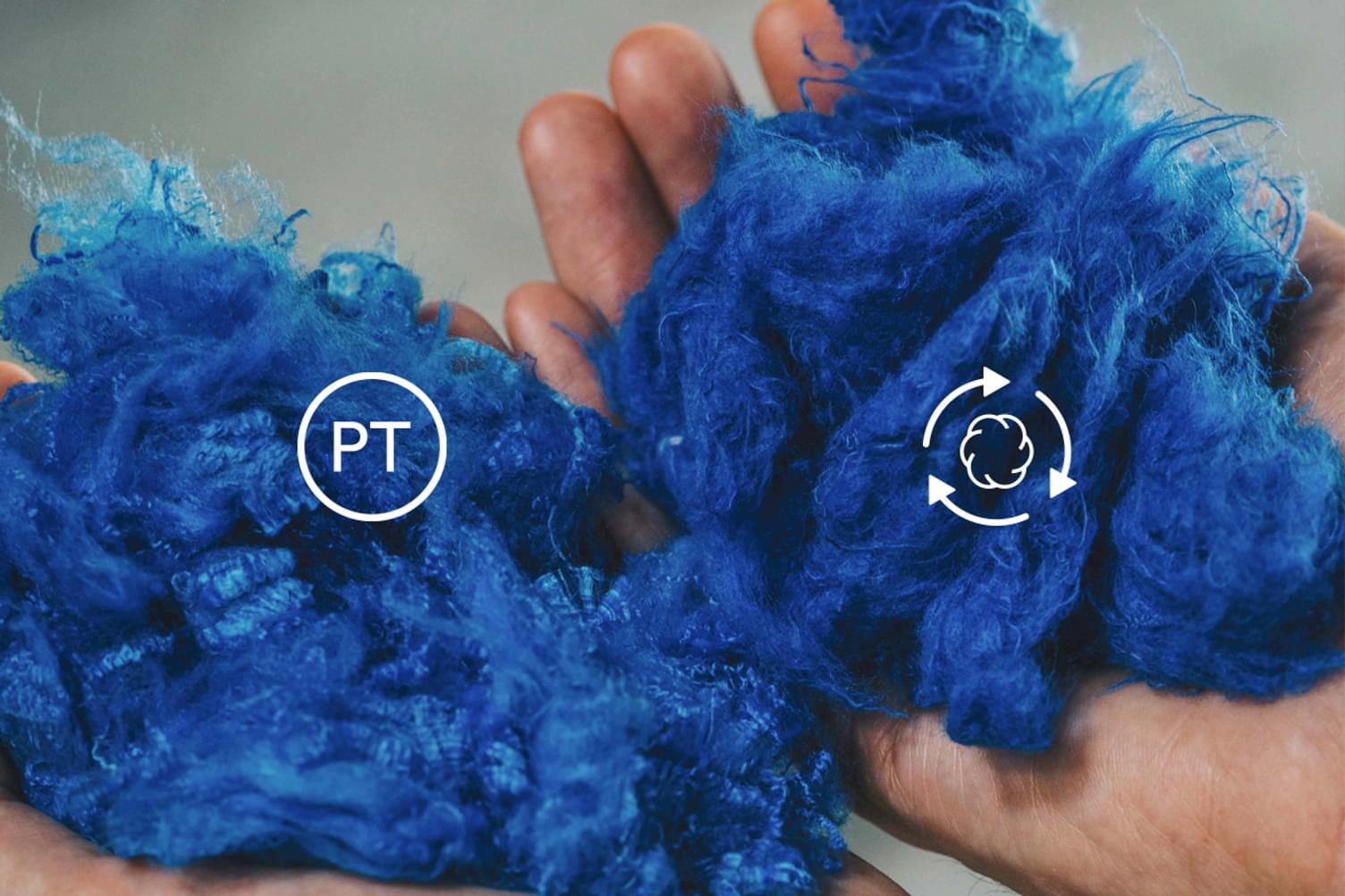 Ideally, the recycled polyester fibers of the future will come from recycled polyester garments, a notional so supported by the new EU strategy for Sustainable and Circular Textiles that encourages businesses to prioritize their efforts on fiber-to-fiber recycling. Luckily, several different technologies for recycling polyester garments are already preparing to ramp up in scale.
Fiber-to-fiber recycling scope also covers different textile waste sources. Post-industrial, pre-consumer and post-consumer materials are accepted.
Post-industrial textile waste is generated during textile production, for example fabric waste from garment manufacturing, also called clips or scraps. Pre-consumer textiles are finished garments that could not be sold or used (default goods or overstock, for example). Finally, there is post-consumer waste. This is the material generated by the end user of the product that can no longer be used for its intended purpose (clothes no longer suitable to wear that need to be recycled).
Nevertheless, there are no mandatory requirements for specifying the origin of the feedstock on a product care label. In the case of cotton, European legislation does not even allow the word "recycled"to be added to the care label yet. Meanwhile, in the U.S., the regulation is only focused on disclosing the country of origin of the cotton but not mentioning the type of reclaimed material used.
For hangtags and campaigns, where mandatory regulation does not apply, there are no clear guidelines either. Voluntary certifications, like RCS or GRS for tracking and verifying the content of recycled materials, do distinguish among pre-consumer and post-consumer content. However, they do not include the disclosure of the origin of the feedstock as mandatory but leave it up to the brand to decide.
While it is positive to recycle all types of textile waste, to make a distinction on the origin is important since the environmental problem and the challenges to face are much bigger for recycling post-consumer garments, the holy grail of circular textiles. If we only look to the environmental footprint of a final recycled product without that distinction, it could be that post-industrial materials come out better than post-consumer recycled materials due to the extra manual/automated sorting and processing steps required to prepare post-consumer garments for recycling. This can be confusing for consumers.
Upcoming policies like the Green Claims Initiative are supposed to set up minimum criteria for environmental claims and will introduce mandatory disclosure of information such as durability or reparability via a Digital Product Passport. This is clearly needed in the textile sector.
As a basis for this Product Passport, the environmental footprint method will probably be used. This will require consumer education as this information can be complex. As a recycler we argue that aside from environmental footprint, the origin of recycled material matters and therefore this information should also be included on a product. We believe this can help accelerate circularity in textiles and support the consumer in becoming more aware about nuances of circularity which can help inform their purchasing decisions.
Currently, Recover™ mainly uses post-industrial textile waste as inputs for their mechanical recycling process. However, the company has set a clear goal to scale the recycling of post-consumer textiles and for this to represent a significant amount of its feedstock inputs as it scales worldwide.
You may also be interested in