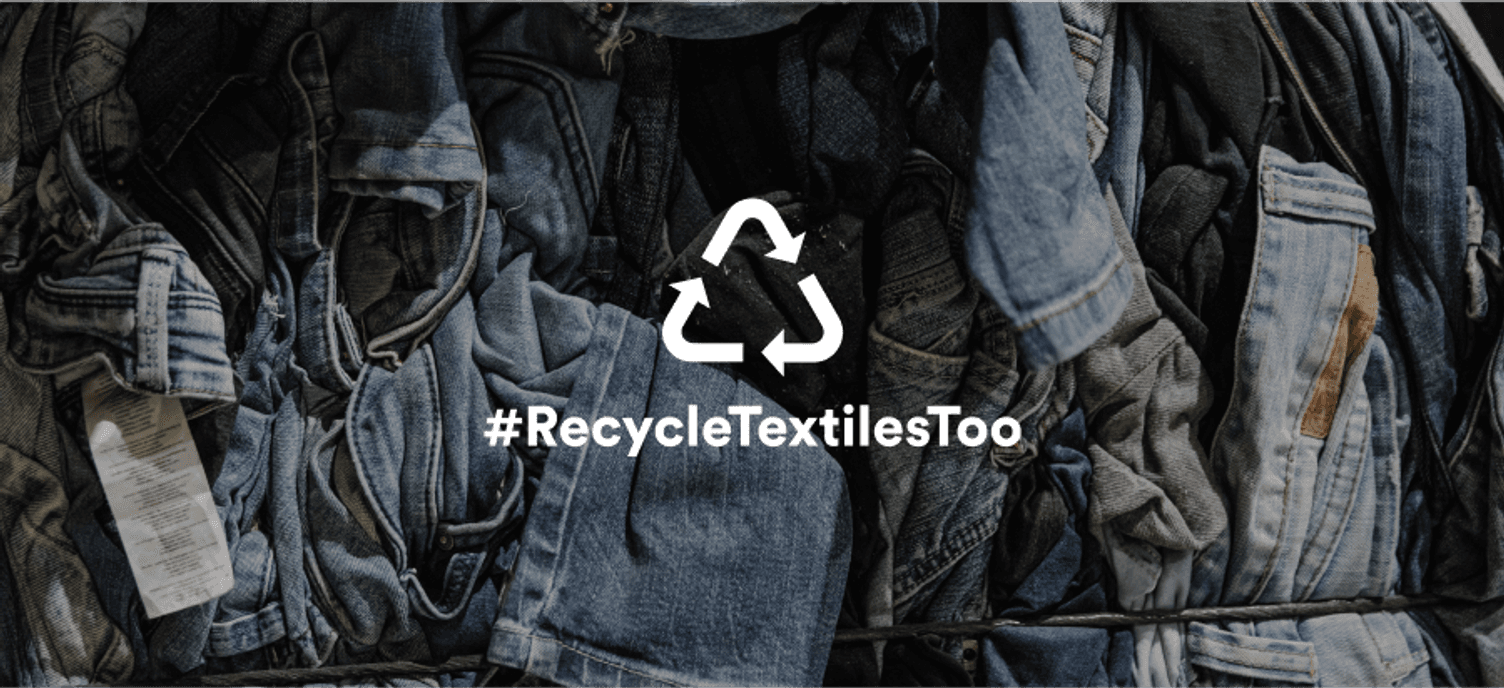 As interest in sustainable textiles and fashion grows, so does interest in textile recycling. In honor of Global Recycling Day, we'd like to resolve some of the most common doubts about recycling textiles – and about wearing recycled. We hope that we not only help to make textile recycling as commonplace as throwing your glass, paper or plastic in the neighborhood bin, but also that we help remove the stigma around wearing recycled.
Long-term solutions are multi-pronged, and to have a real impact, we must work together to:
Stay informed
Demand circularly & responsibly designed products
Buy responsibly, buy #recycled
Wear and re-wear
Repurpose end-of-life textiles
Donate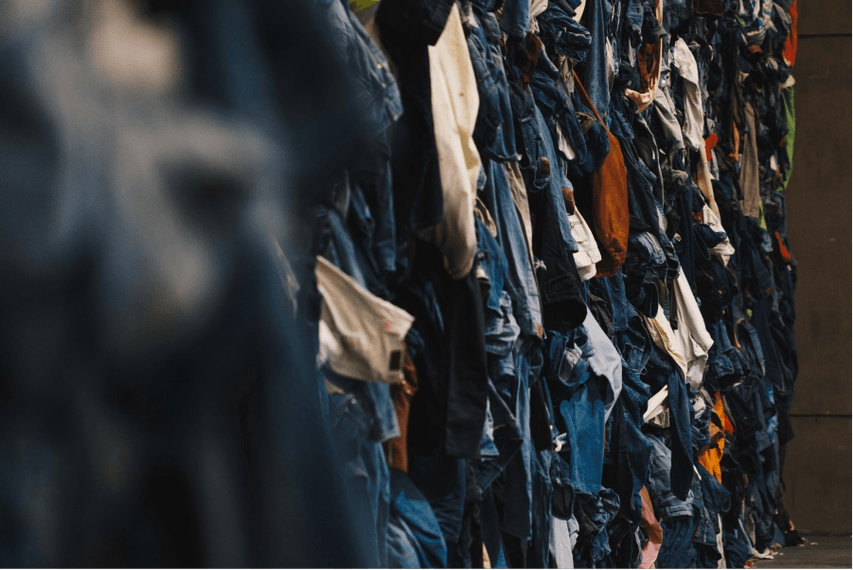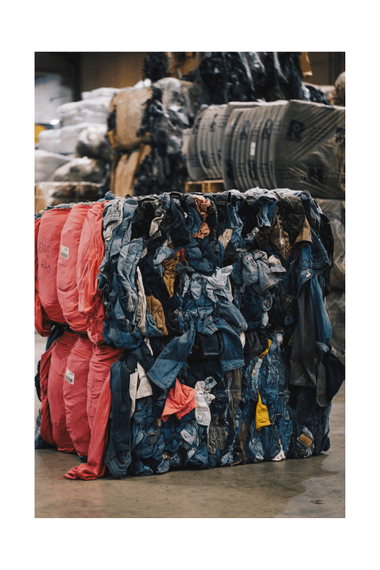 Close the loop, #WearRecycled
Recycling textiles is one tenet of a circular future, but it must be coupled with other low-impact habits. Thanks to the spike of interest in circular fashion, shelves are stocked with more and more sustainable wardrobe options every day. And the best part?
Many are made with recycled textiles. Pushback against wearing recycled is declining as people realize that clothes made with recycled materials are just as durable and stylish as their virgin-made counterparts.
Recover™ is proud to collaborate with circularly-minded brands like DL1961, TWOTHIRDS and Fruit of the Loom®.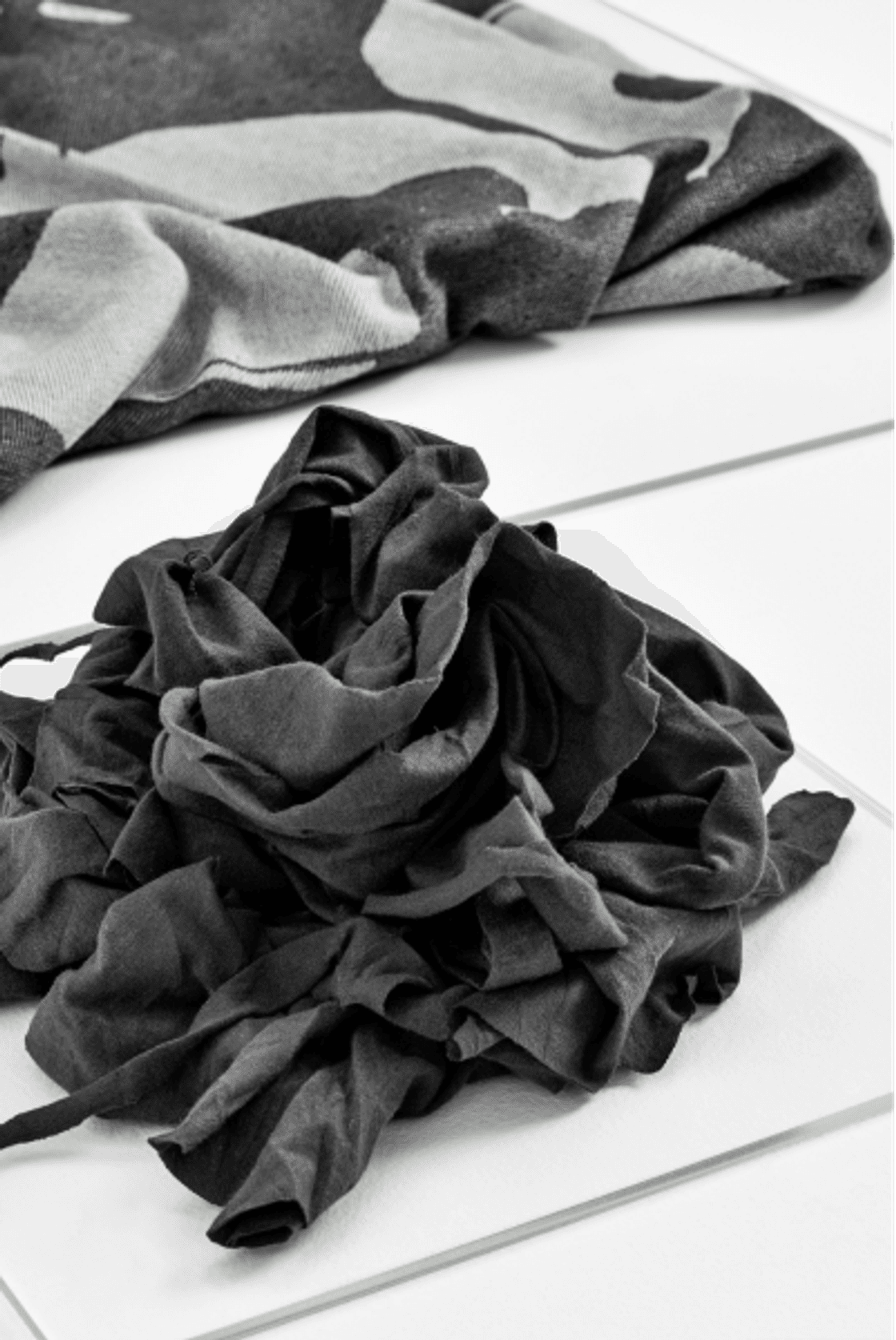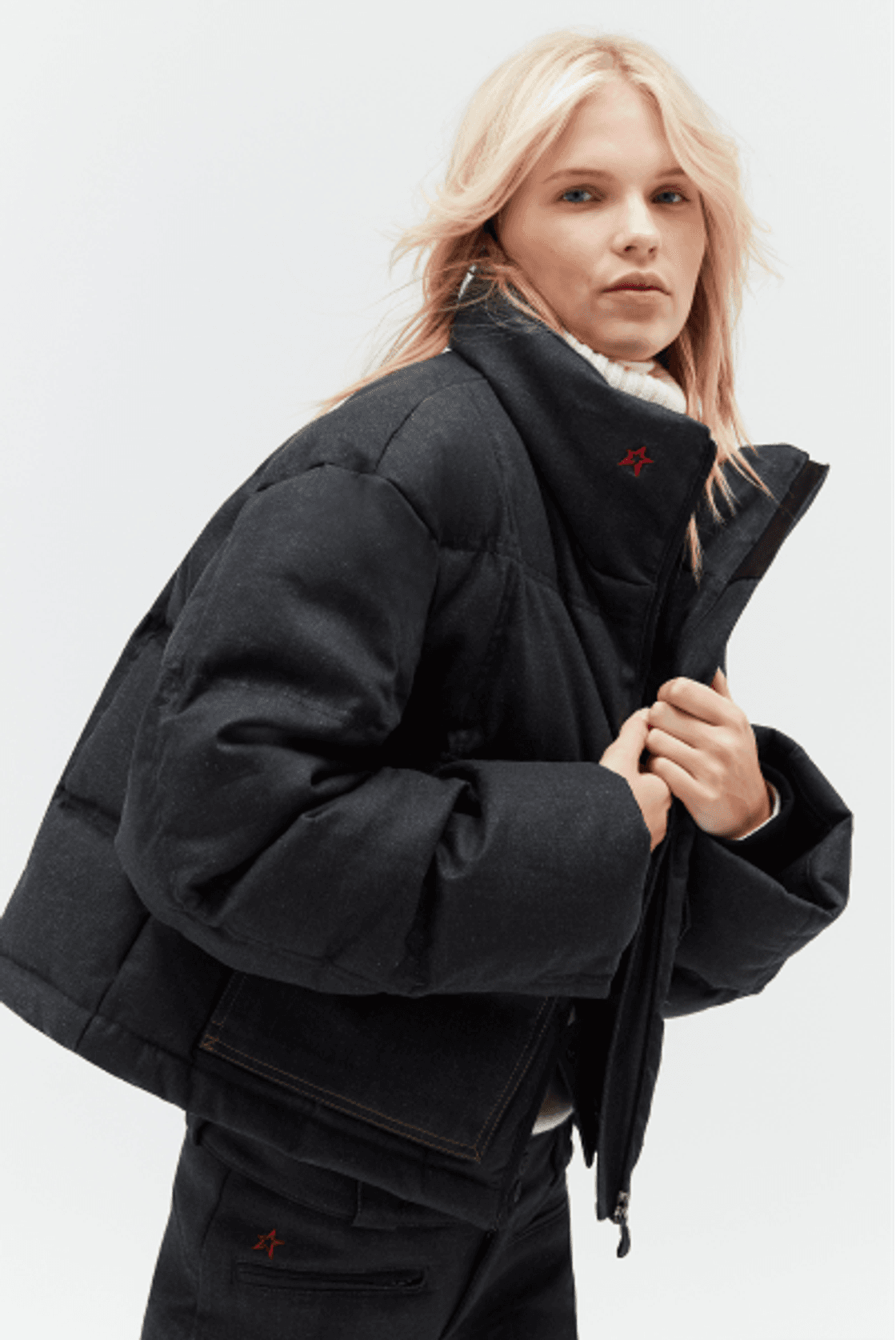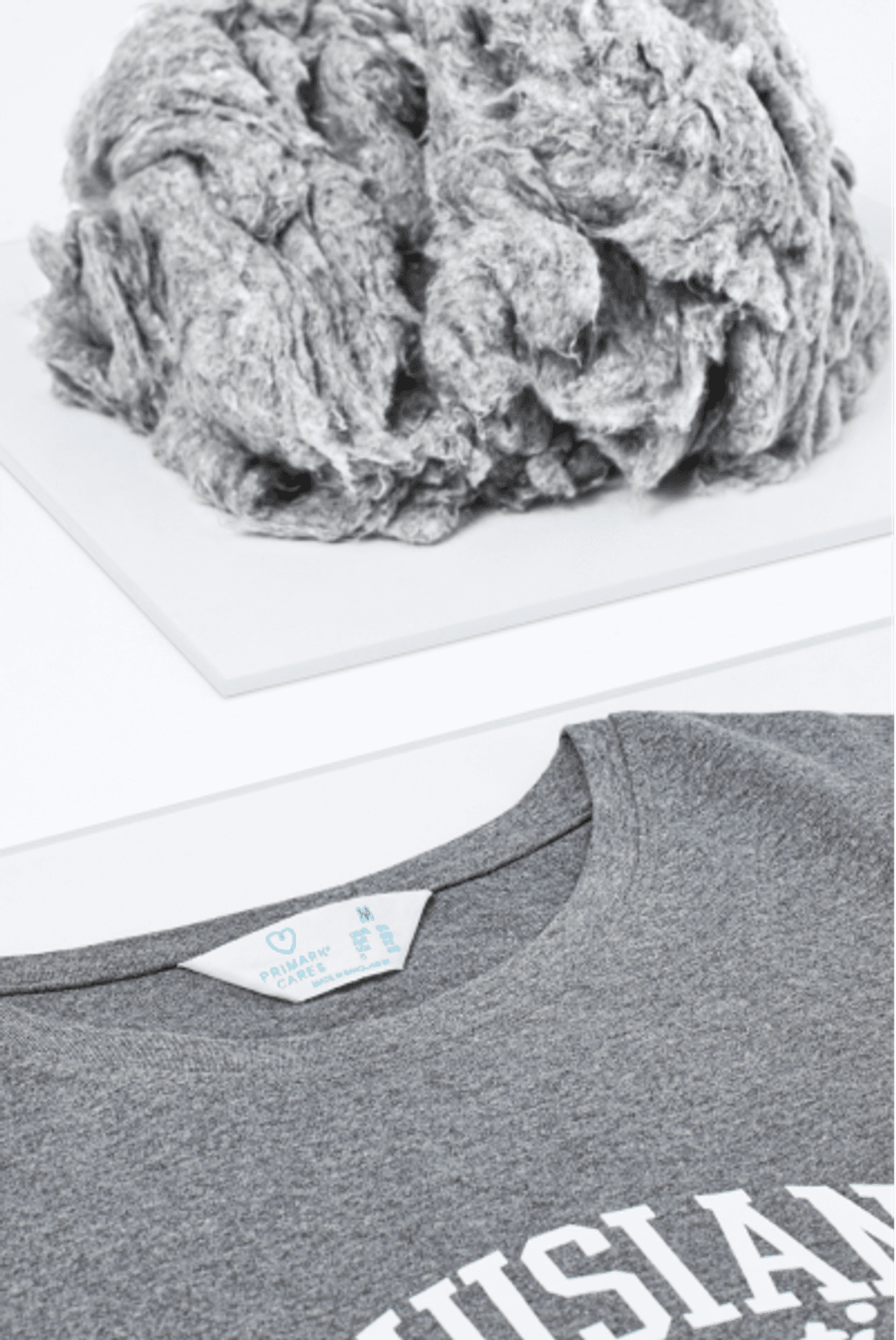 FAQs: textile recycling
What is textile waste?
Some examples of textile waste are excess fabric clips created during production, overstock, and used or worn consumer clothes or products.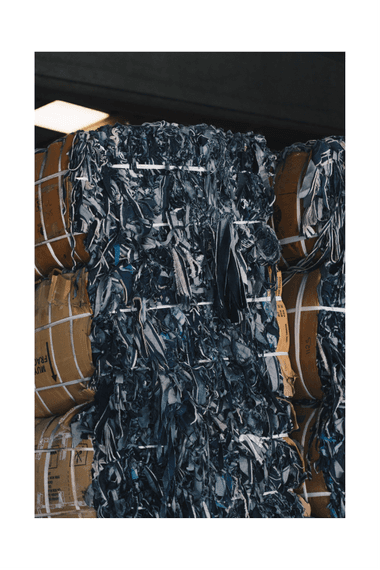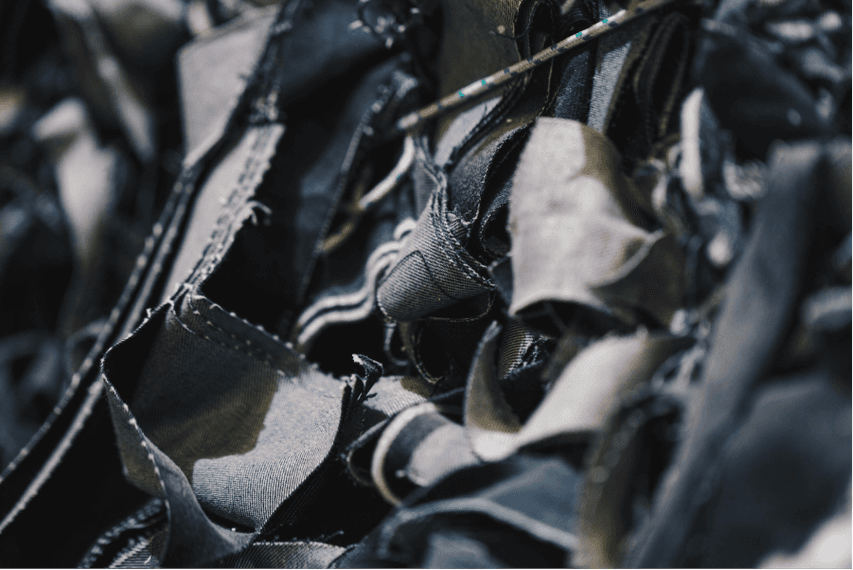 What is textile recycling?
Textile-to-textile recycling, most commonly referred to as 'textile recycling' is the process of creating new products from salvaged and reclaimed textile waste (textile waste could include, among others: pre- and post-industrial textile waste, post-consumer waste).
There are various types of recycling processes: mechanical textile recycling, chemical textile recycling, and others.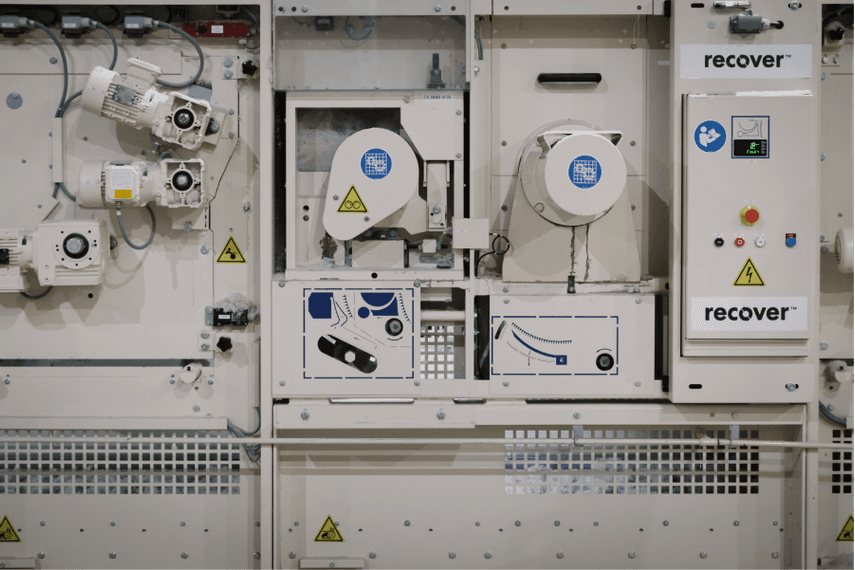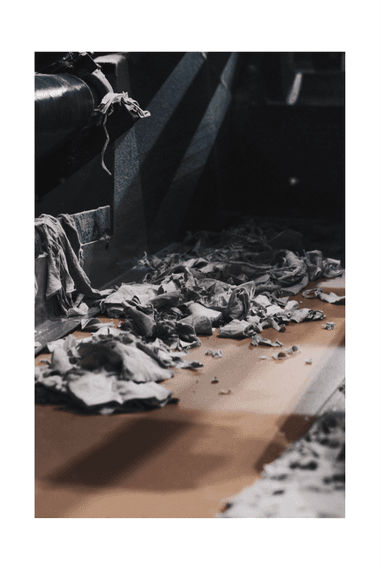 What are recycled clothes made of?
Clothing and other textile products made with recycled textiles include a percentage of recycled fiber (cotton, polyester, or other) paired with a carrier fiber (like virgin cotton, viscose, etc.) to ensure long-term applicability of the final product.
Are recycled clothes good quality?
It depends. In general, yes. Recover™, for example, offers partners circular design support to ensure that the design optimizes not only the recycled content, but also the final products' durability, quality and cyclability.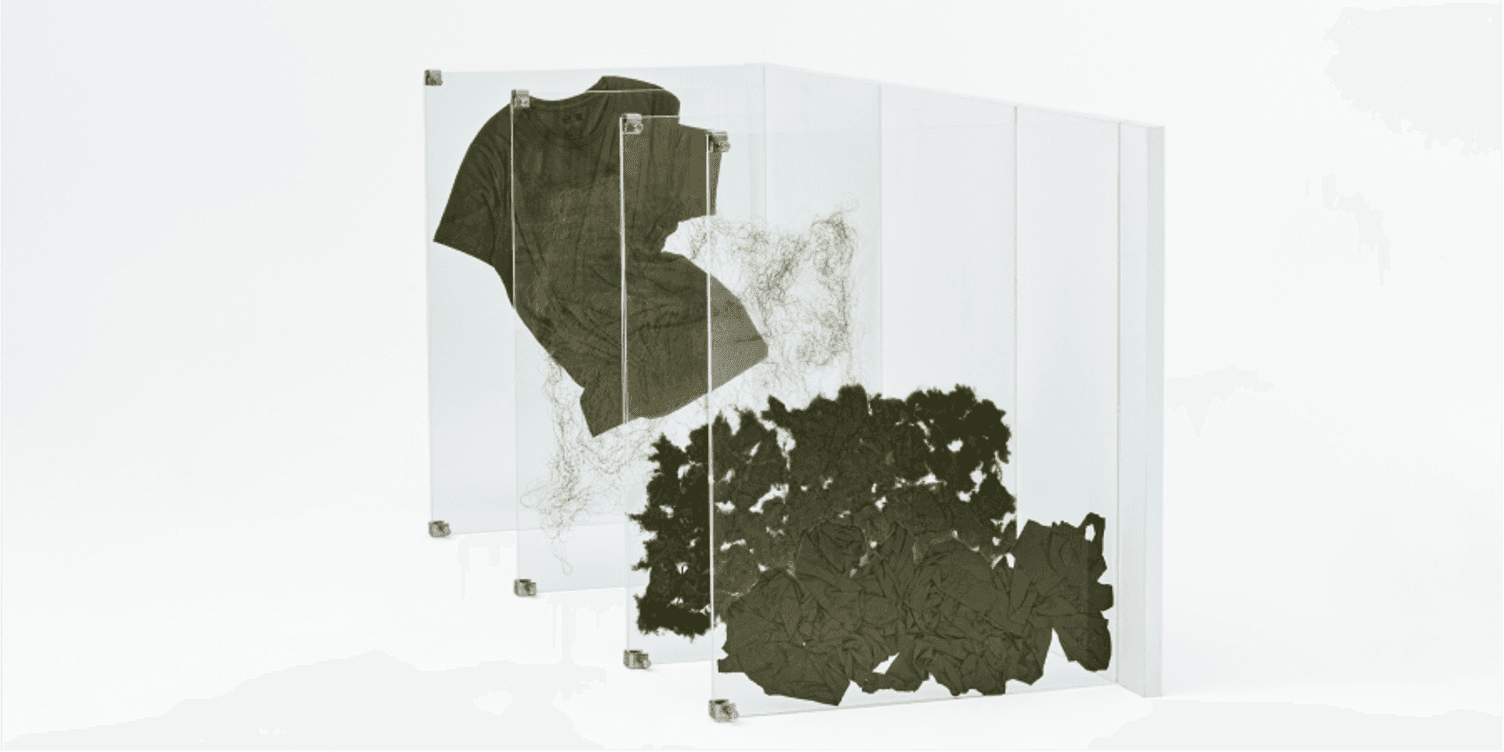 Where can I donate my used clothes and textiles?
For individuals looking to dispose of textile waste, your best option is to look locally for textile-specific collection bins, or to donate through associations and in-store take-back programs. If you would like to dispose of textile waste in bulk, your best bet is to contact local textile sorters.
If you're in Europe, note that the European Union is currently working on the textile waste strategy and is likely to require separate textile waste collection by 2025.
Does Recover™ take back used garments?
Recover™ cannot currently collect used textiles from individuals. At the moment, we source post-consumer materials through established textile collection and sorting companies. These companies operate in-store take-back programs, but also municipal or door-to-door collection. We recommend that end-consumers avoid throwing away their used textiles and dispose of them instead via one of their local take-back schemes (see previous question and answer).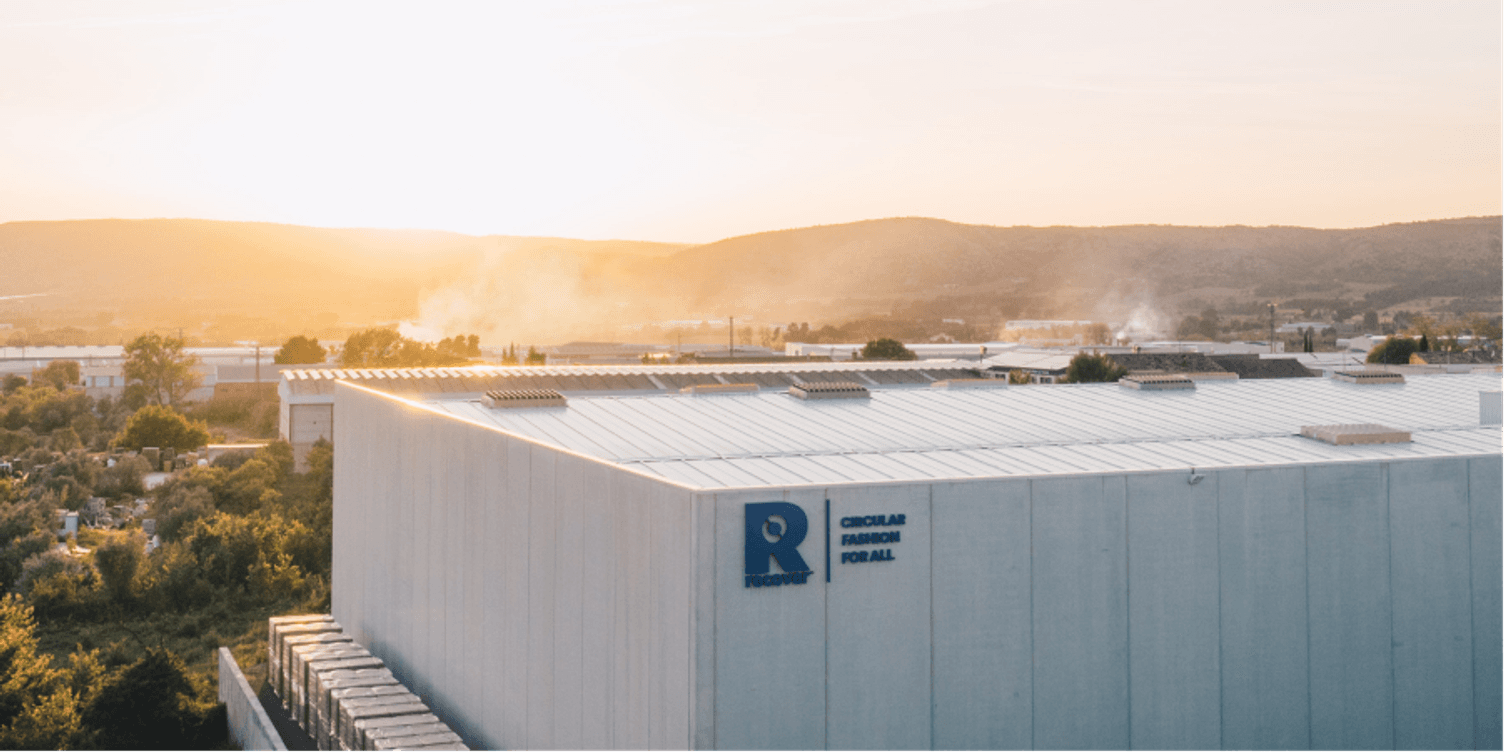 How does Recover™ recycle textile waste?
Recover™ is a leading low-impact mechanical textile recycler which can currently recycle cotton and cotton/polyester blends. There are, however, several nuances to take into account. Recover™ must carefully review all aspects of the blend in order to minimize any limitations in the applicability of the recycled fibers to be spun into yarns and woven into finished fabrics.
Some of these considerations might include:
The % of polyester in the recyclable materials.
The required polyester content in the yarn to be spun.
The required % of recycled materials in the yarn.
To achieve optimal recyclability, certain fibers should be avoided.
When it comes to recycling textiles, the possibilities are endless.
You may also be interested in