Inside the collab

DL1961, a global premium denim brand based in New York, has partnered with Recover™ on a joint sustainability initiative to create high-performance circular garments.
This long-term collaboration means that each DL1961 piece is made with at least 20% Recover™ recycled fiber.
Apart from containing Recover™ recycled fiber, each DL1961 garment is crafted and hand-finished using waterless laser and Ozone technologies in their family-owned manufacturing facilities, which are fully compliant with International Social & Environmental Quality Standards. Each DL1961 piece is also tracked by the Environmental Impact Measurement (EIM) software by Jeanologia, making DL1961 a top choice for those looking for sustainably made pieces.
Discover more on DL1961's website.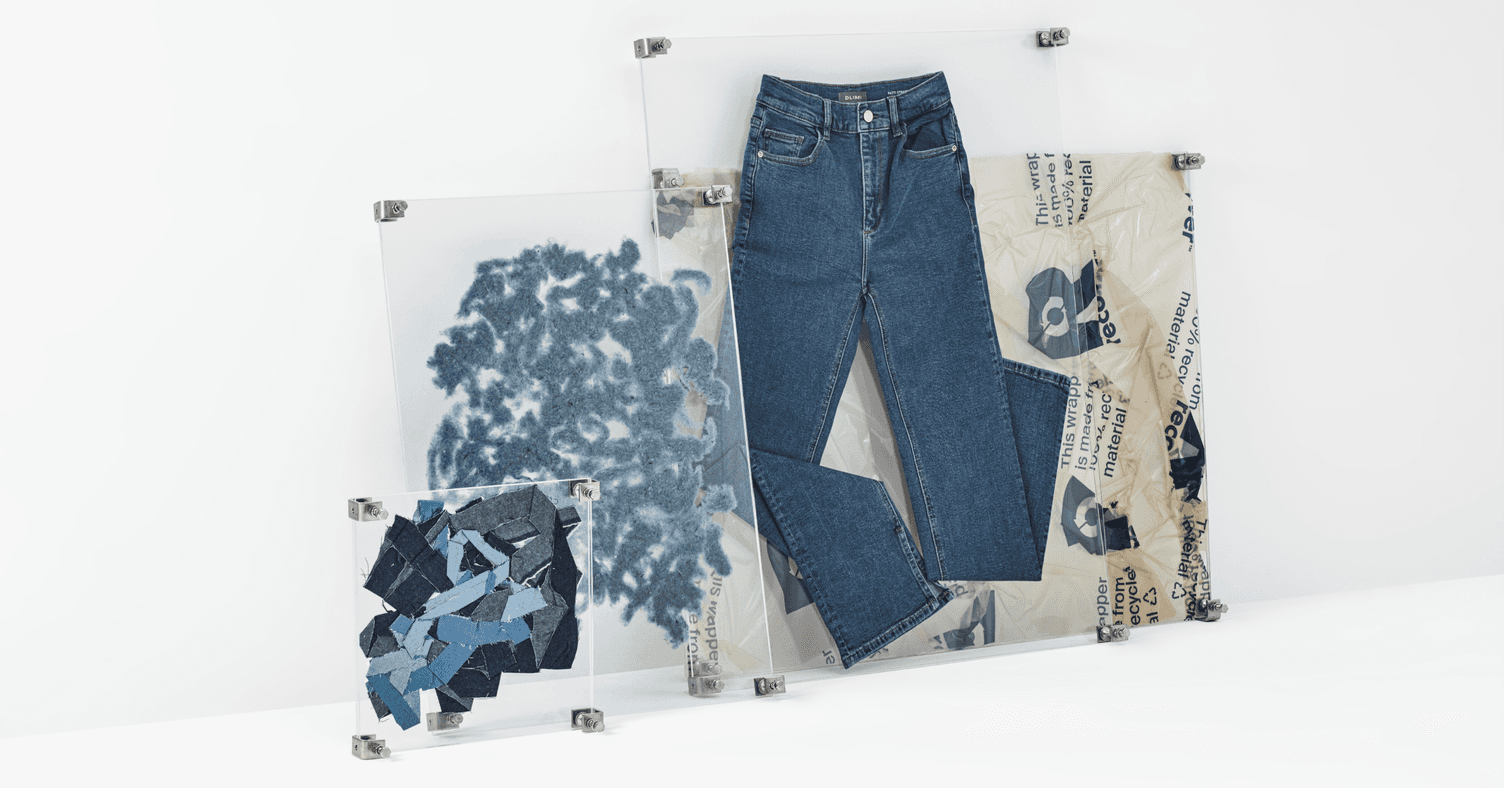 KSENIASCHNAIDER x DL1961
Discover the latest in our exciting partnership with DL1961: one-of-a-kind denim from the hand of sustainable Ukrainian designer, Ksenia Schnaider x DL1961. Designed between Kyiv and New York City, the pieces feature Scnnaider's exclusive "denim fur" technique.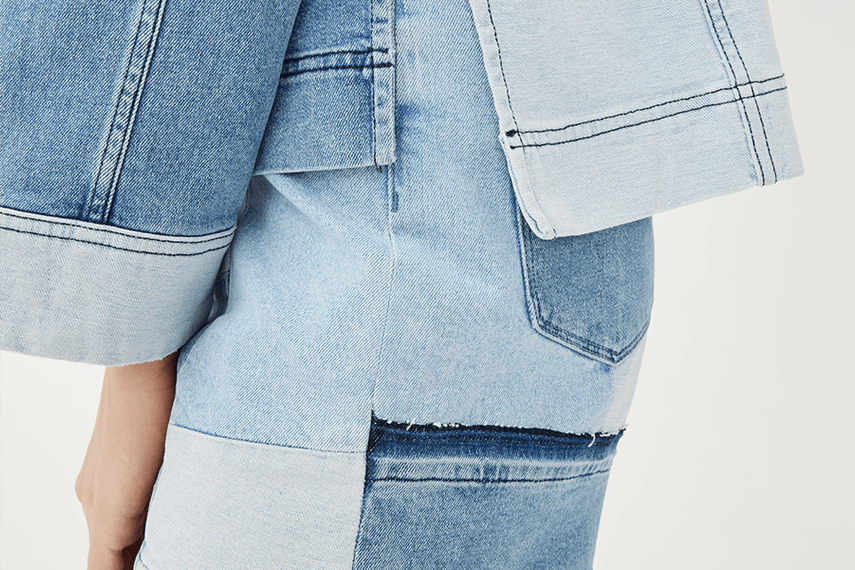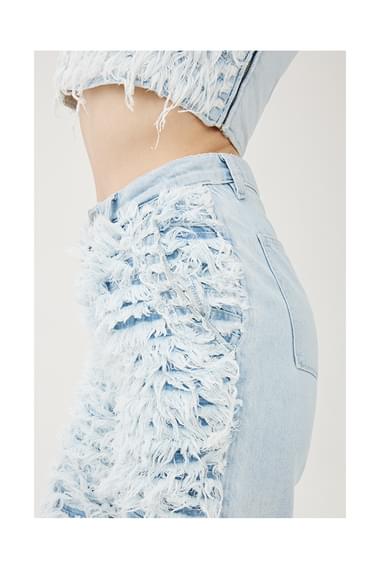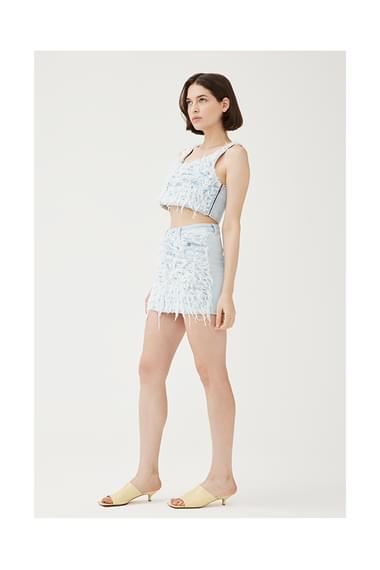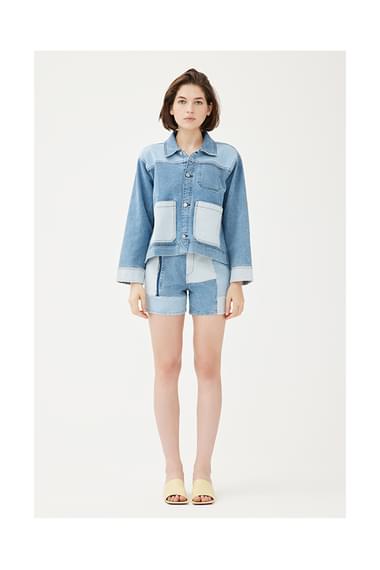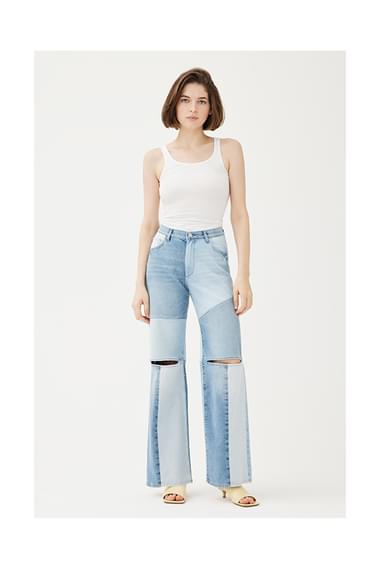 Perfect Moment x DL1961: Sustainable skiwear for FW 2022-2023

Meet another exciting drop from our long-term partnership with DL1961: Vogue-approved, sustainably-made skiwear from Perfect Moment x DL1961.
"The Ski Season's Most Coveted Collab"
-Forbes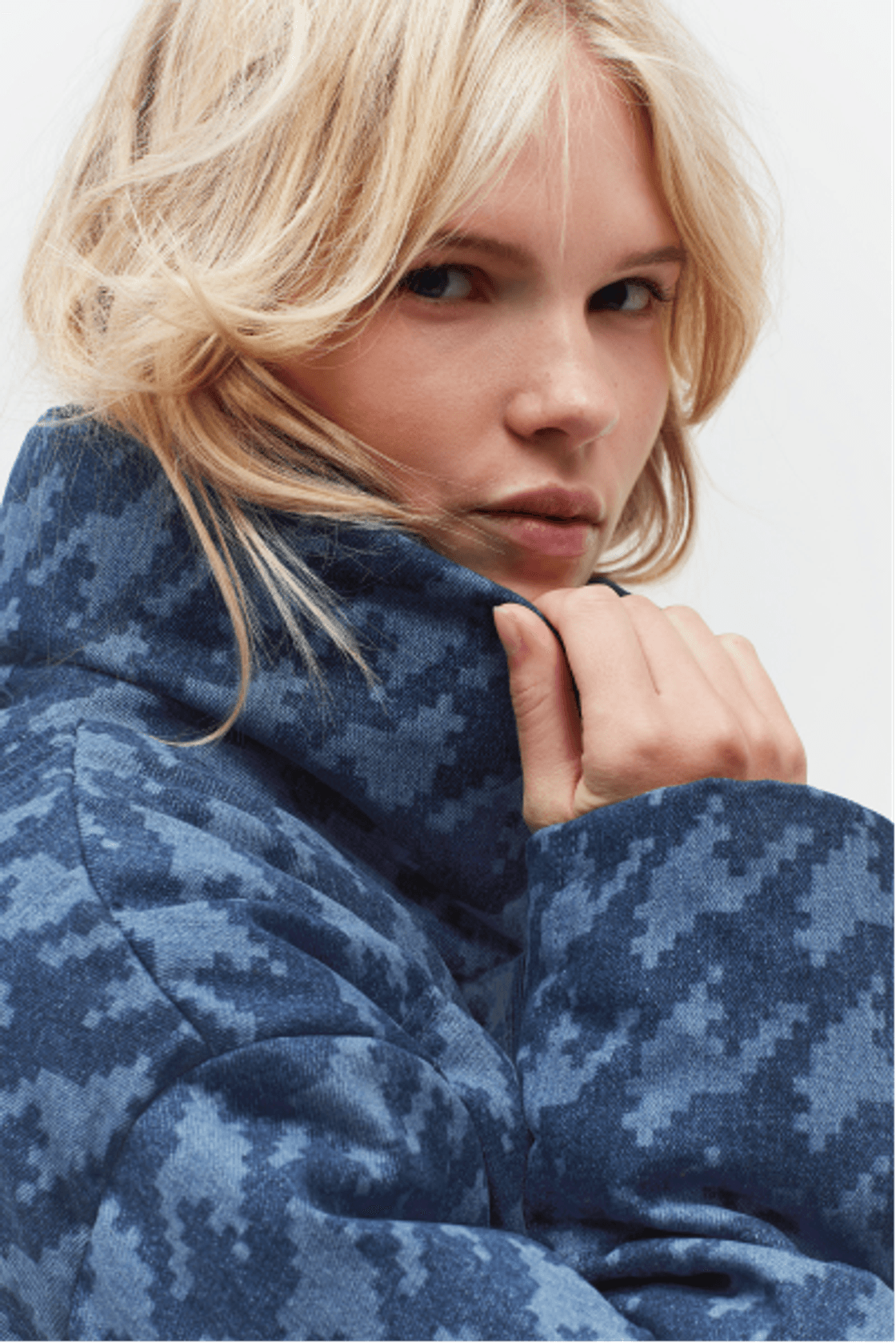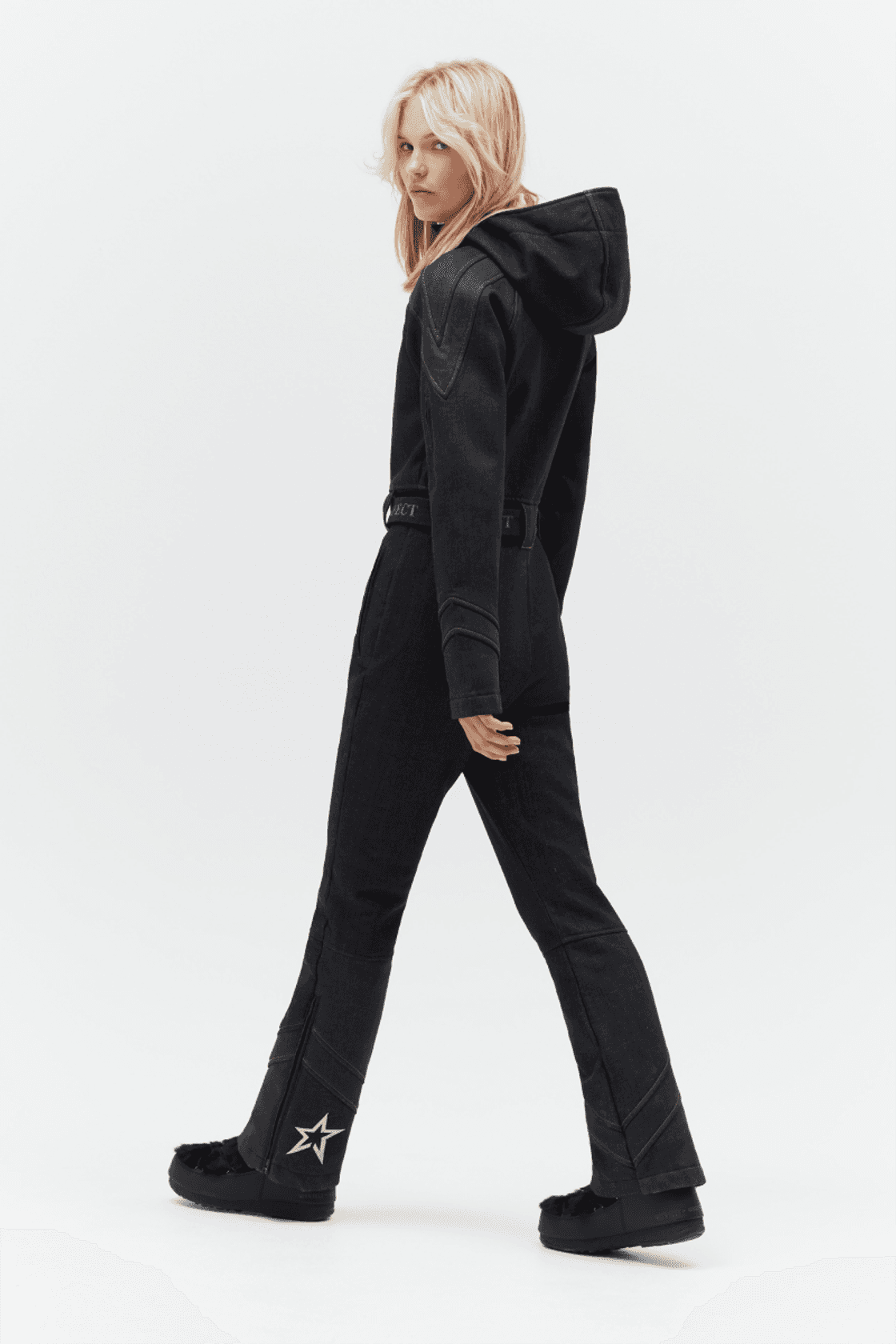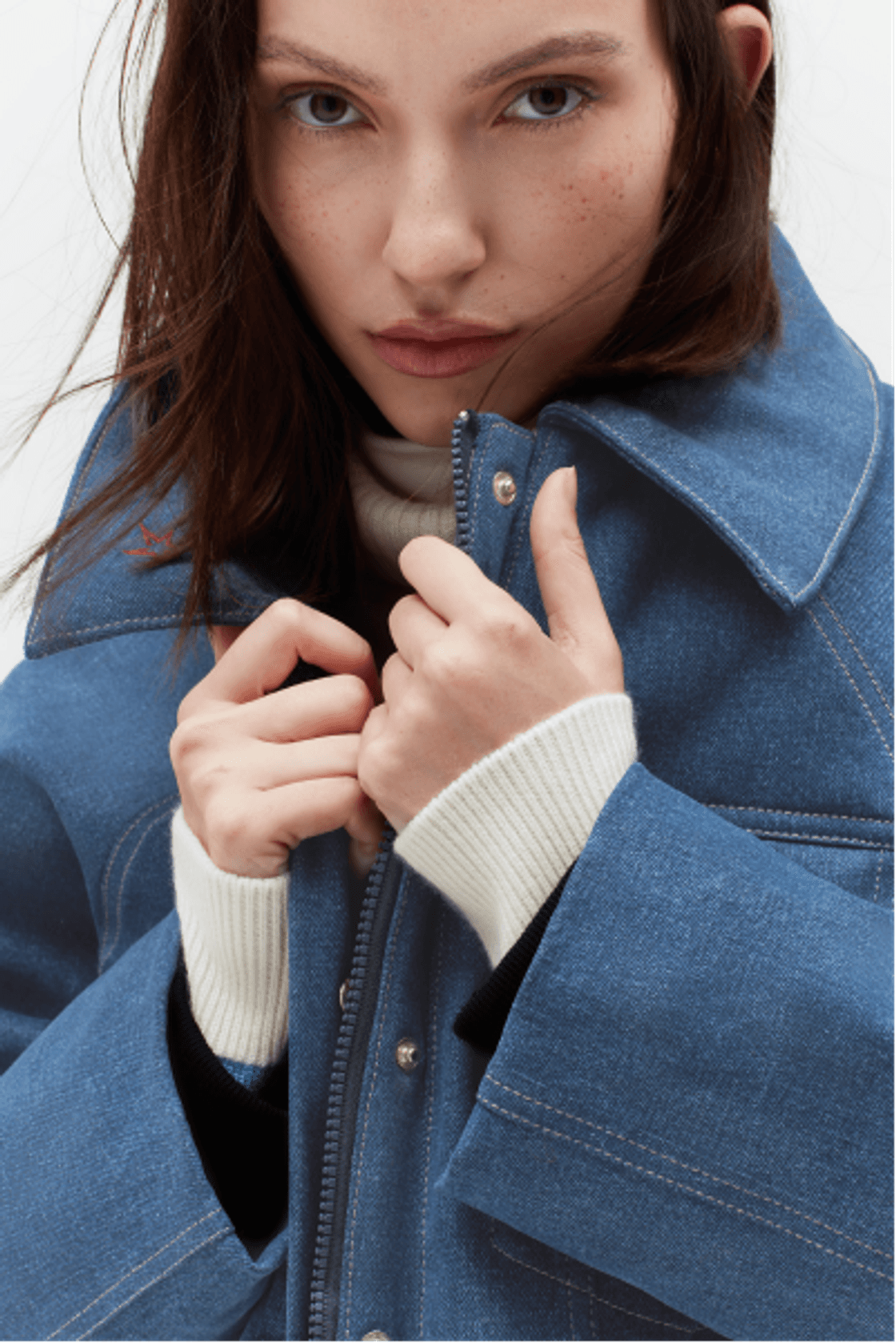 Mens' Collection: Fall 2022

In September 2022, the leader of sustainable premium denim offered its unparalleled products to men with a capsule collection, "Reform". The denim range was inspired by everyday functionality and utilitarian details, and each piece was made with at least 20% Recover™ recycled cotton.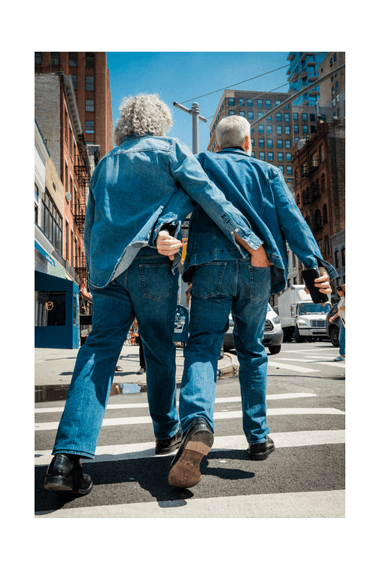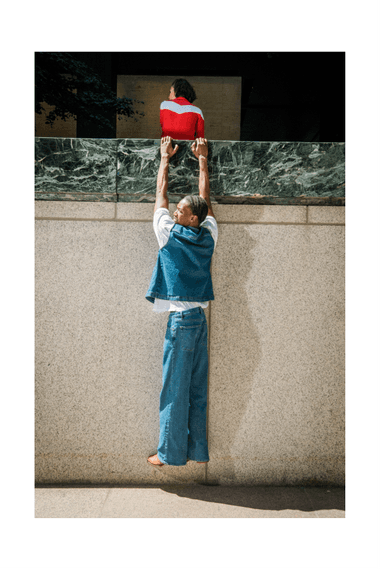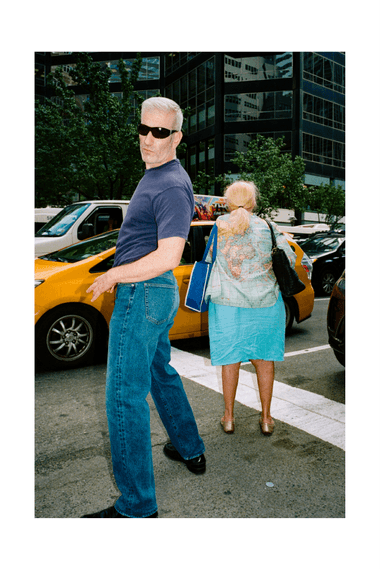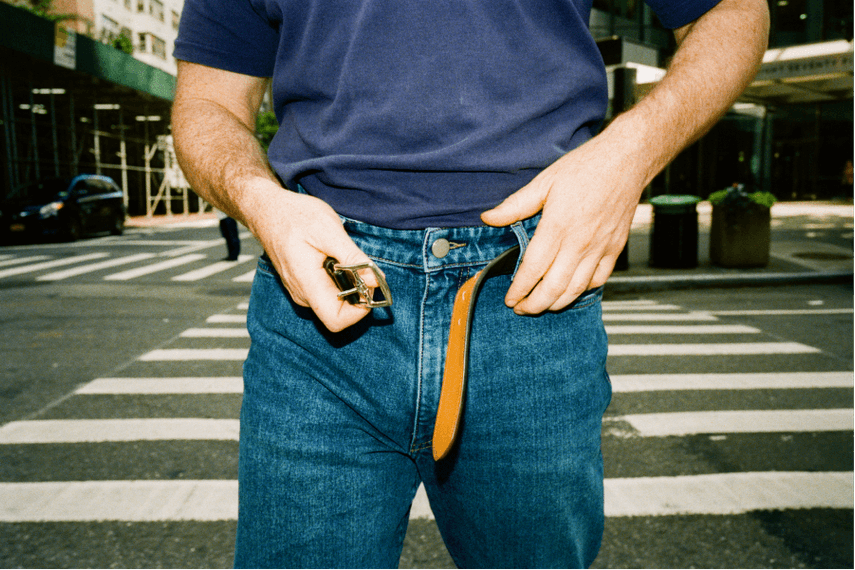 #SustainableFashion at the Frieze Gallery in London

Recover™ and DL1961 showcased the future of #SustainableDenim with a ground-breaking exhibit at London's Frieze Gallery. Called "Indigo", the exhibit was composed of five zones to be explored by visitors, that depict the denim manufacturing process from factory floor to advertising campaign. The exhibit was inaugurated with an opening cocktail party by British model, Ella Richards and custom garments designed by Ukrainian Denim and RTW Designer, Ksenia Schnaider, Fine Art Painter, Marko Ristic, and Costume Designer, Timothy Gibbons.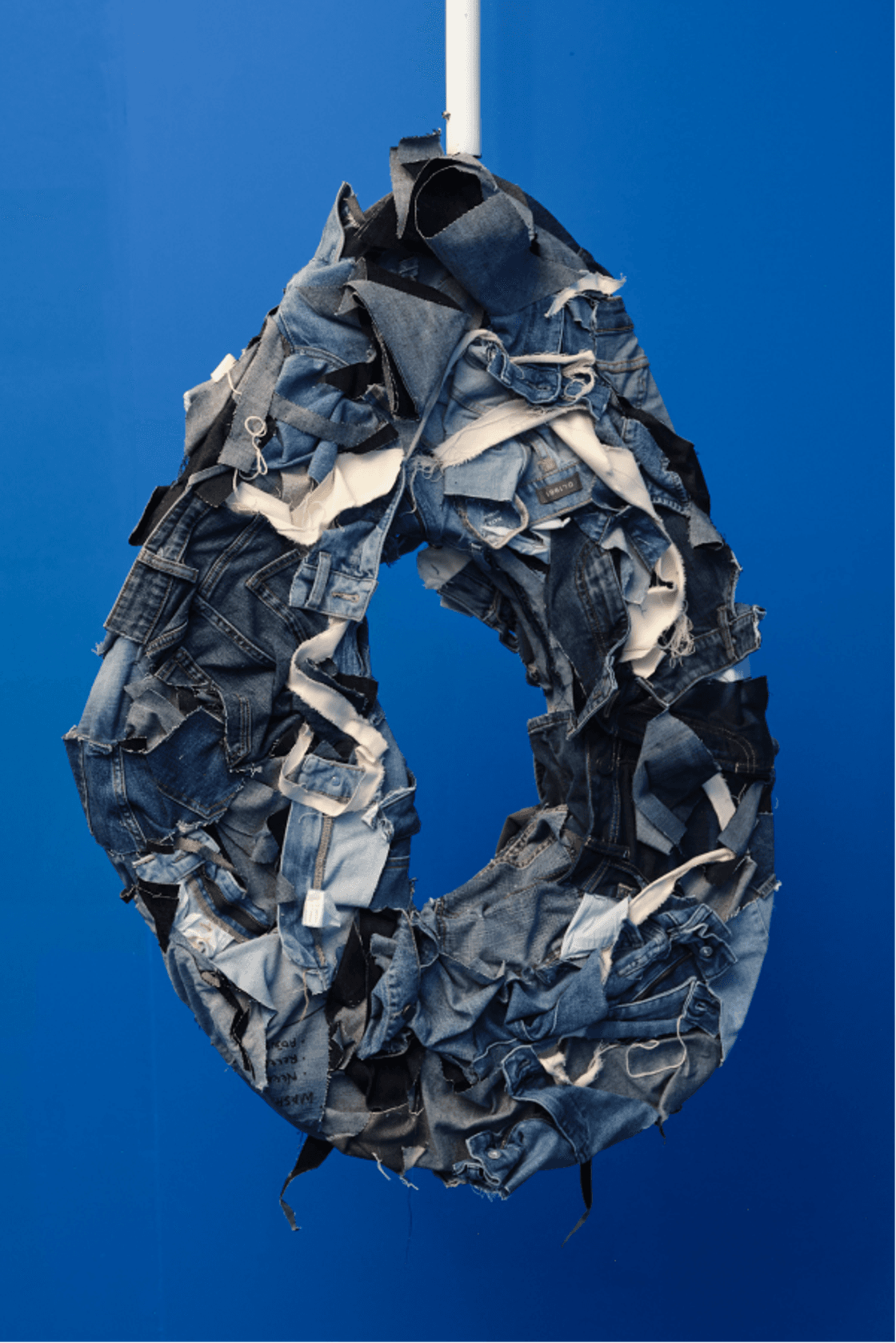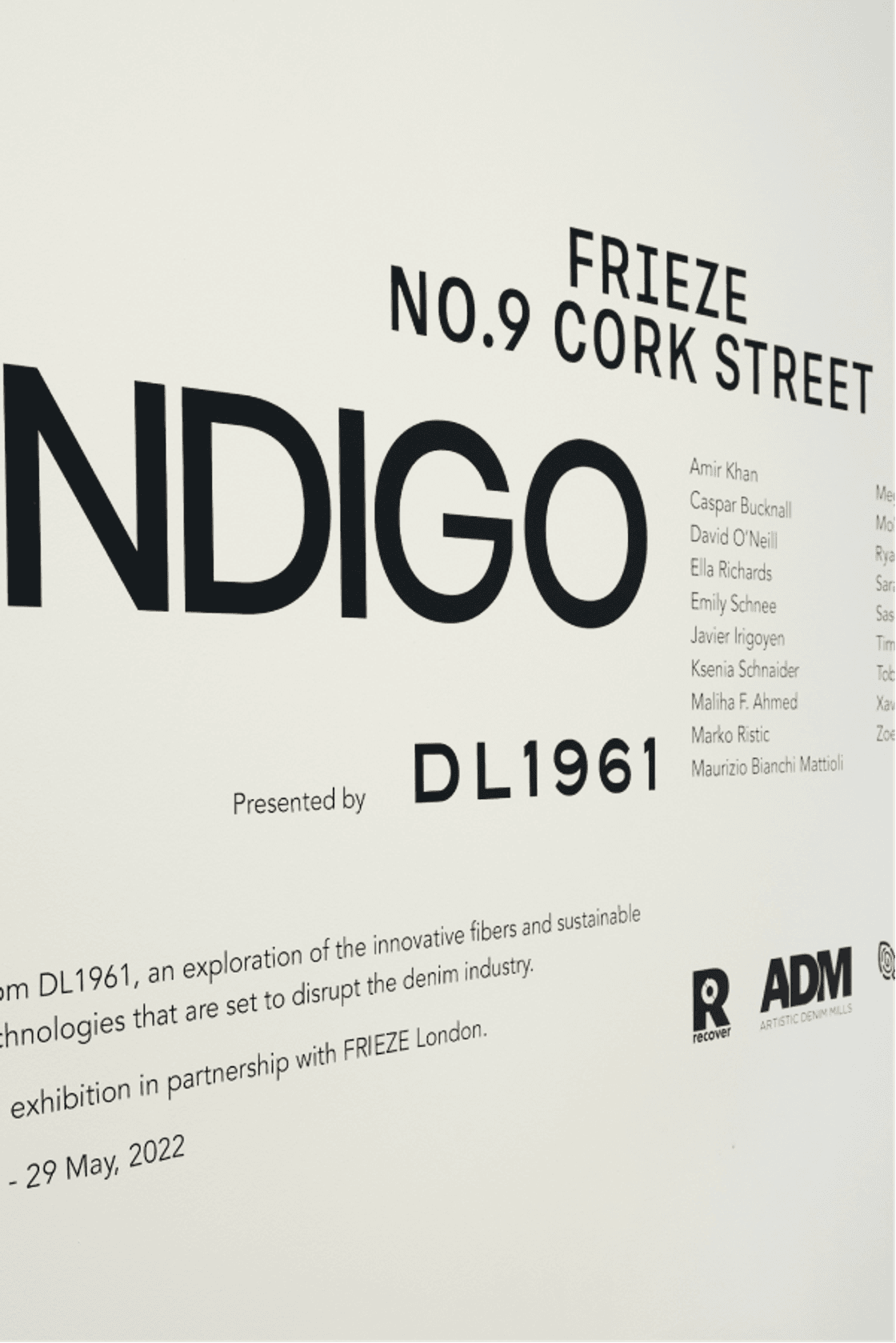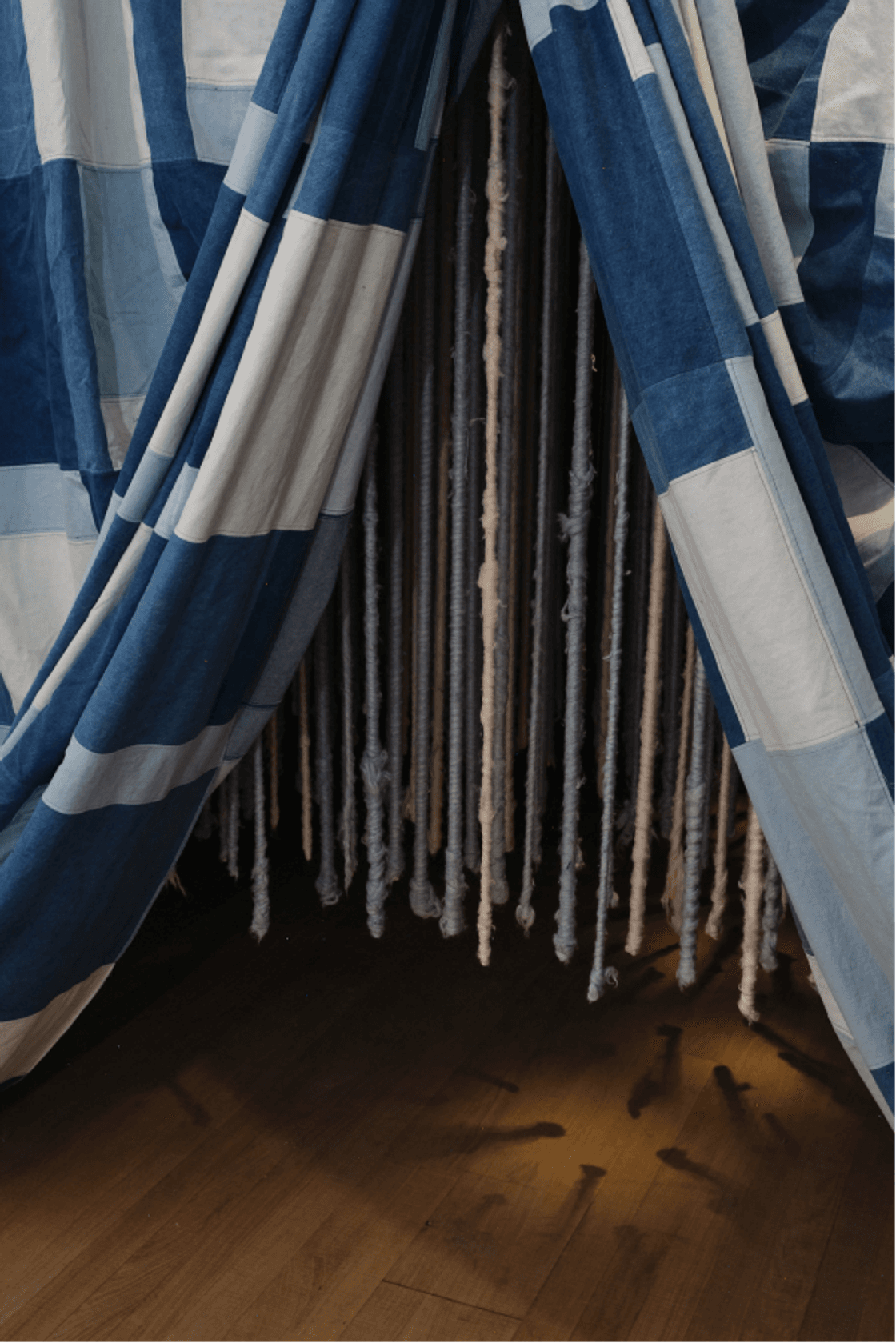 Women's Collection: Spring 2022

Model and philanthropist Candice Swanepoel, the face of DL1961's Spring 2022 campaign for the capsule collection of jeans in best-selling silhouettes made with Recover™ fiber.
"As a CEO and founder of her own fashion brand, Candice understands the importance of sustainable fashion. Her passion for the planet and aptitude to affect change make her the perfect partner for this collection"
says Sarah Ahmed, Co-Founder and Chief Creative Officer of DL1961.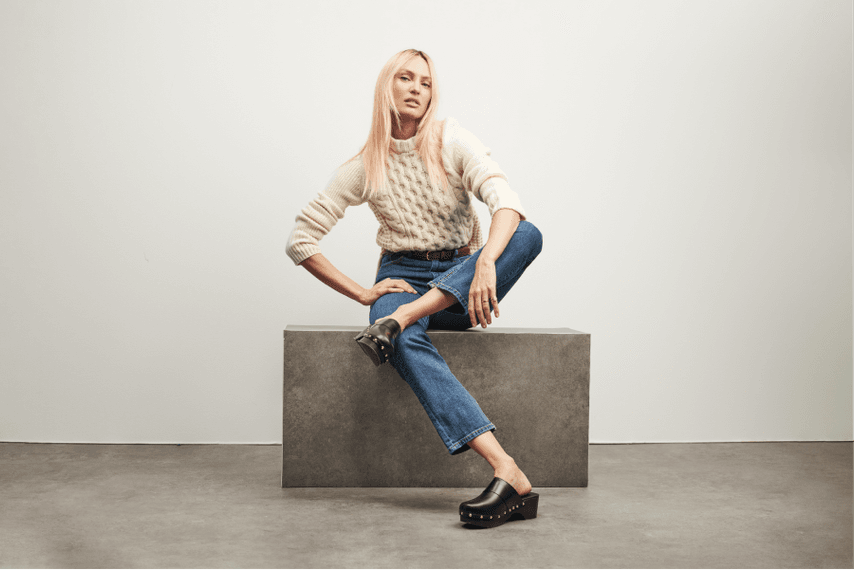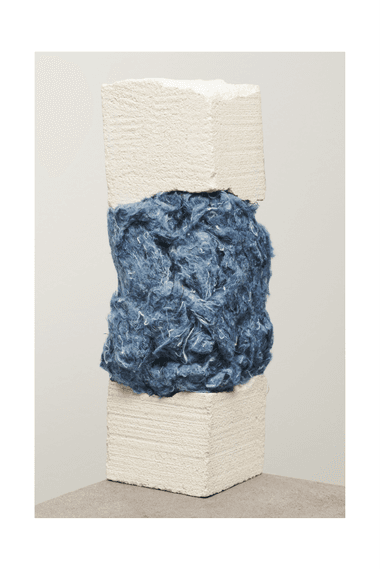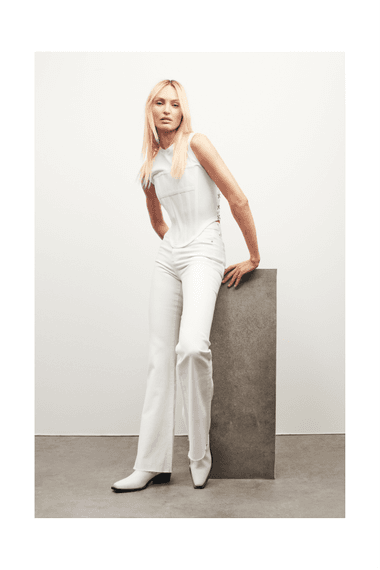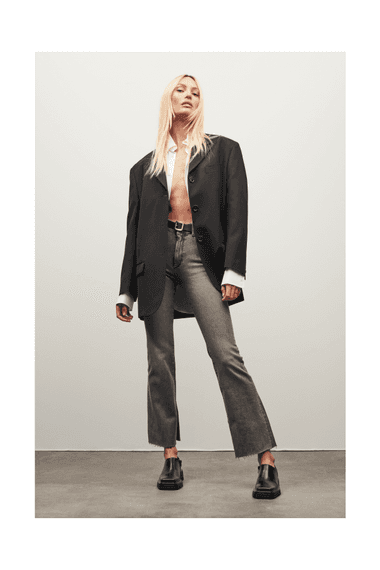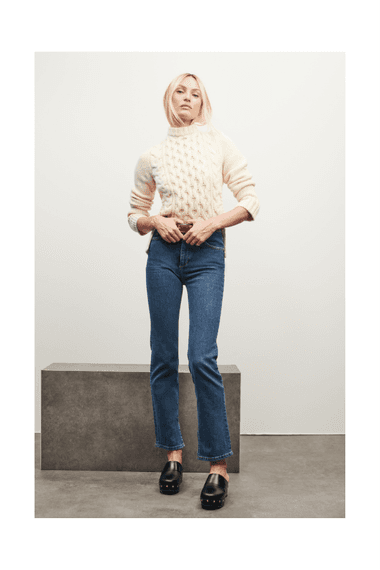 Shop the collection
To shop these sustainable pieces, visit DL1961's website.