Recover™ supports Textiles 2030's circularity mission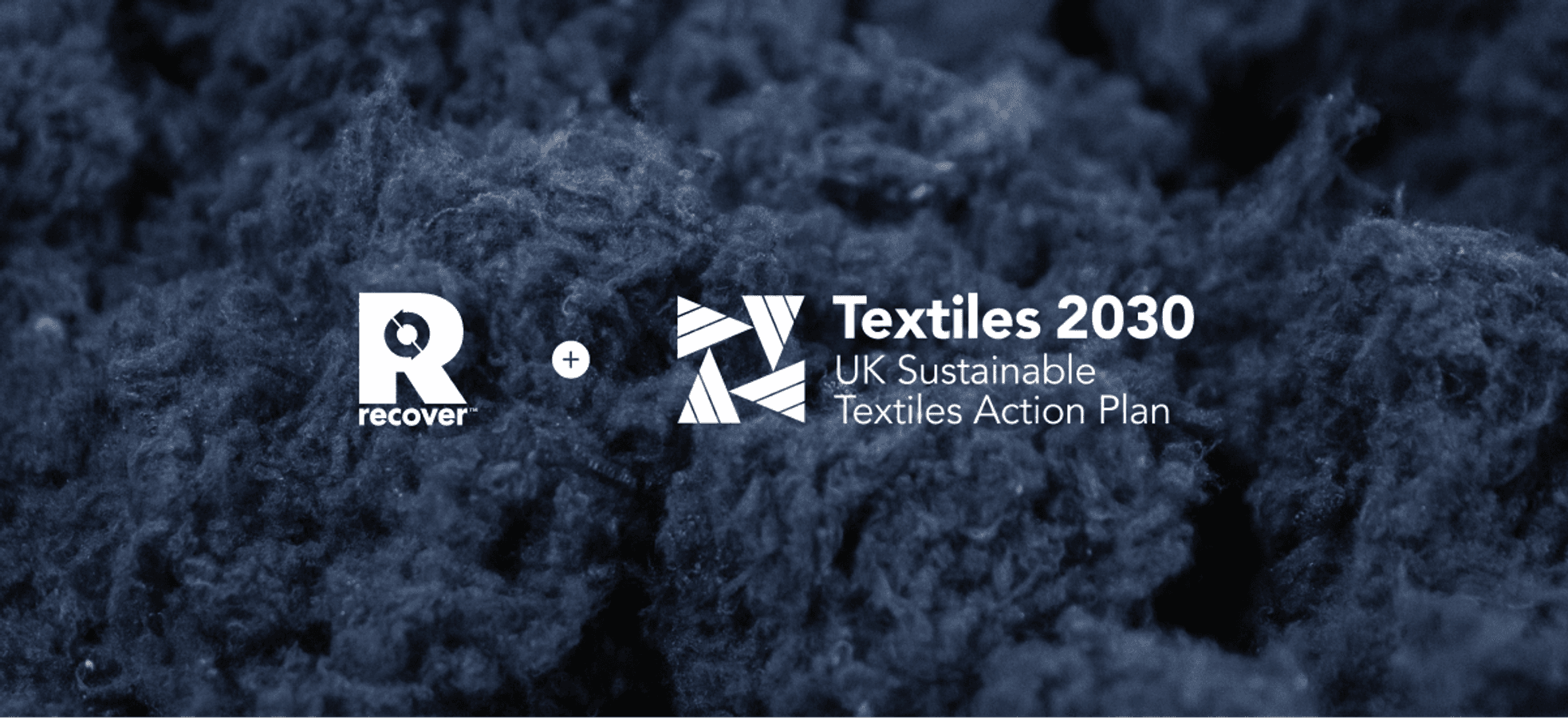 What is Textiles 2030?
Textiles 2030 is WRAP's award-winning UK-based initiative working to move the UK fashion and textile industries towards circularity by forming agreements with sustainably-minded brands and businesses. Initiative signatories, like Recover™, commit to shared sustainability goals to be met by 2030 – and beyond.
In fact, Recover™ is an active member of three of the initiative's Working Groups: Design for Circularity, Closing the Loop, and Policy. Working alongside other businesses and industry leaders, we hope to effect real positive climate change.
What are Textiles 2030's goals?
As a proud signatory of this ground-breaking initiative, we are committed to:
Reducing the greenhouse gas footprint of new products by 50%. This reduction has been calculated in alignment with the Paris Agreement's objectives of limiting global warming to 1.5°C and of making Net Zero a reality by 2050 at the latest.
Reducing the aggregate water footprint of new products by 30%
While these targets are specific to products placed on the market in the UK by signatories, we're committed to these goals across the board.
Apart from the goals outlined above, the Textiles 2030 will update their goals in 2025 to include a reduction in the amount of virgin textile materials used. While details have yet to be confirmed, many brands, like our partner Primark, have already signed the initiative and are opting for alternatives to virgin fibers.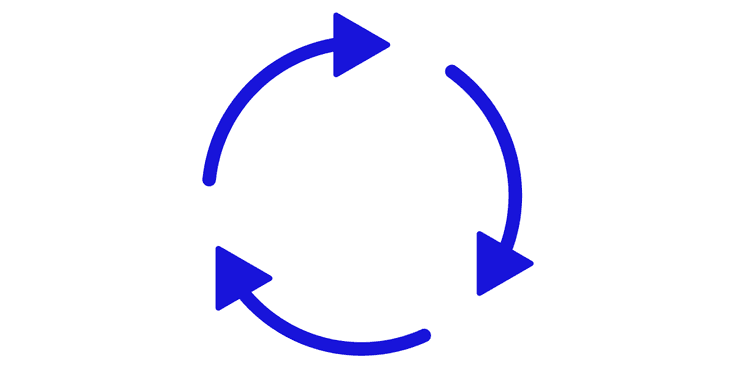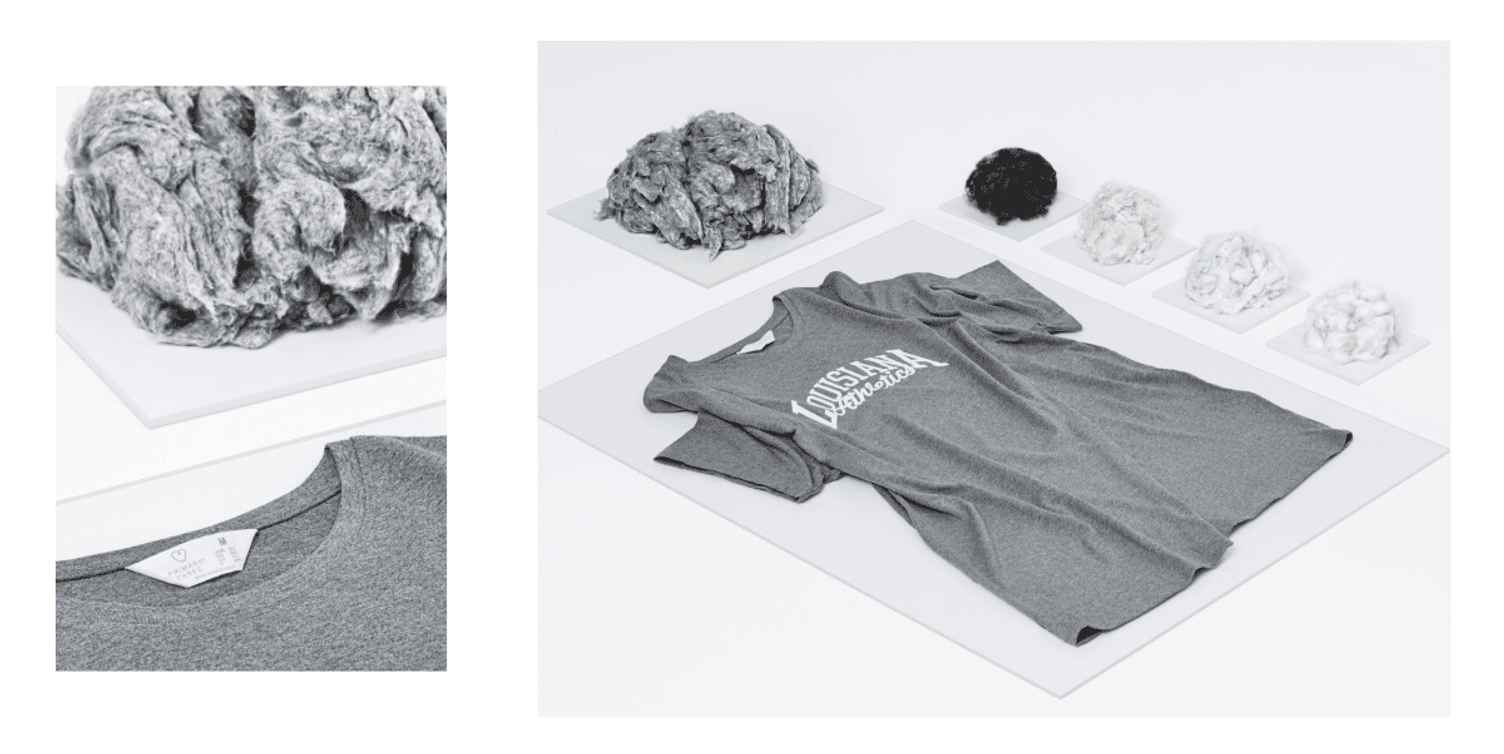 How can we build a circular textiles future?
Aligned with our values as a sustainable supply chain partner, we proudly stand behind Textiles 2030's 'Target-Measure-Act' plan.
Improved fibers: Promote the use of the most durable and low-impact fibers to improve products' lifespan.
Lower impact production processes: Employ lower-impact production methods throughout the supply and production chains like our zero wastewater, zero overdye mechanical recycling process.
Lower carbon energy: Invest in strategically located production and supply lines. For example, Recover™ is building our newest recycling facilities in the world's existing textile superhubs so that we can minimize the transportation impact.
Durable, recyclable product design: Teach and incentivize durable, recyclable product design to promote a circular, closed-loop system.
Reuse business models: Make reuse business models the norm hereby reducing the production of new products.
Recycled fibers: Increase the use of recycled fibers over virgin to reduce products' impact.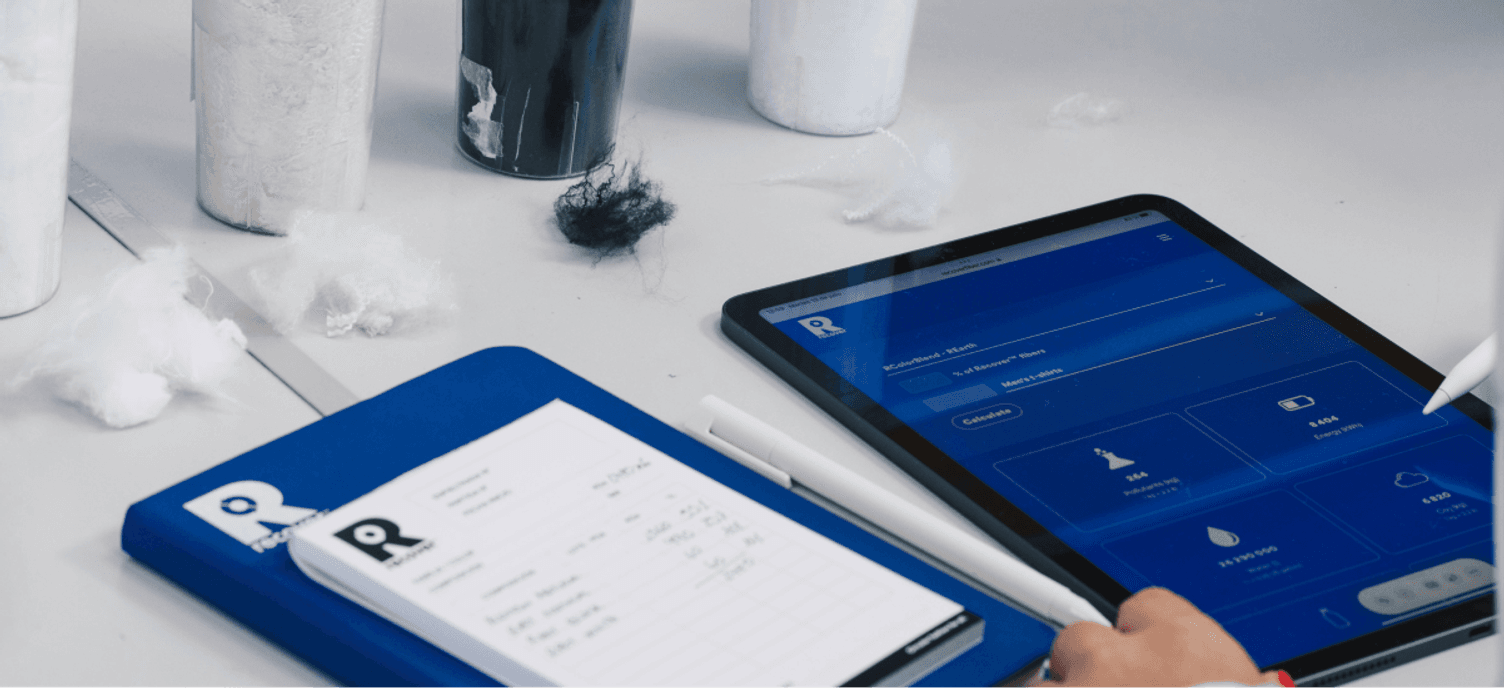 How can we measure our climate change progress?
With regular measurements, tracking, and reporting, we can make sure we're on track.
We at Recover™ ensure that we regularly measure and share our progress. For our most up-to-date data, we publish our annual Sustainability Report as well as revise our sustainability claims. For more information about Textile 2030's progress, check out their Textiles 2030 Roadmap.
You may also be interested in