The 2022 Rivet 50 list, an index of the most influential people in the denim industry published each year by Rivet Magazine, has been officially unveiled.
This year, our Chief Sustainability Officer, Helene Smits, has been nominated and voted as part of Rivet 50 in the category Sustainability.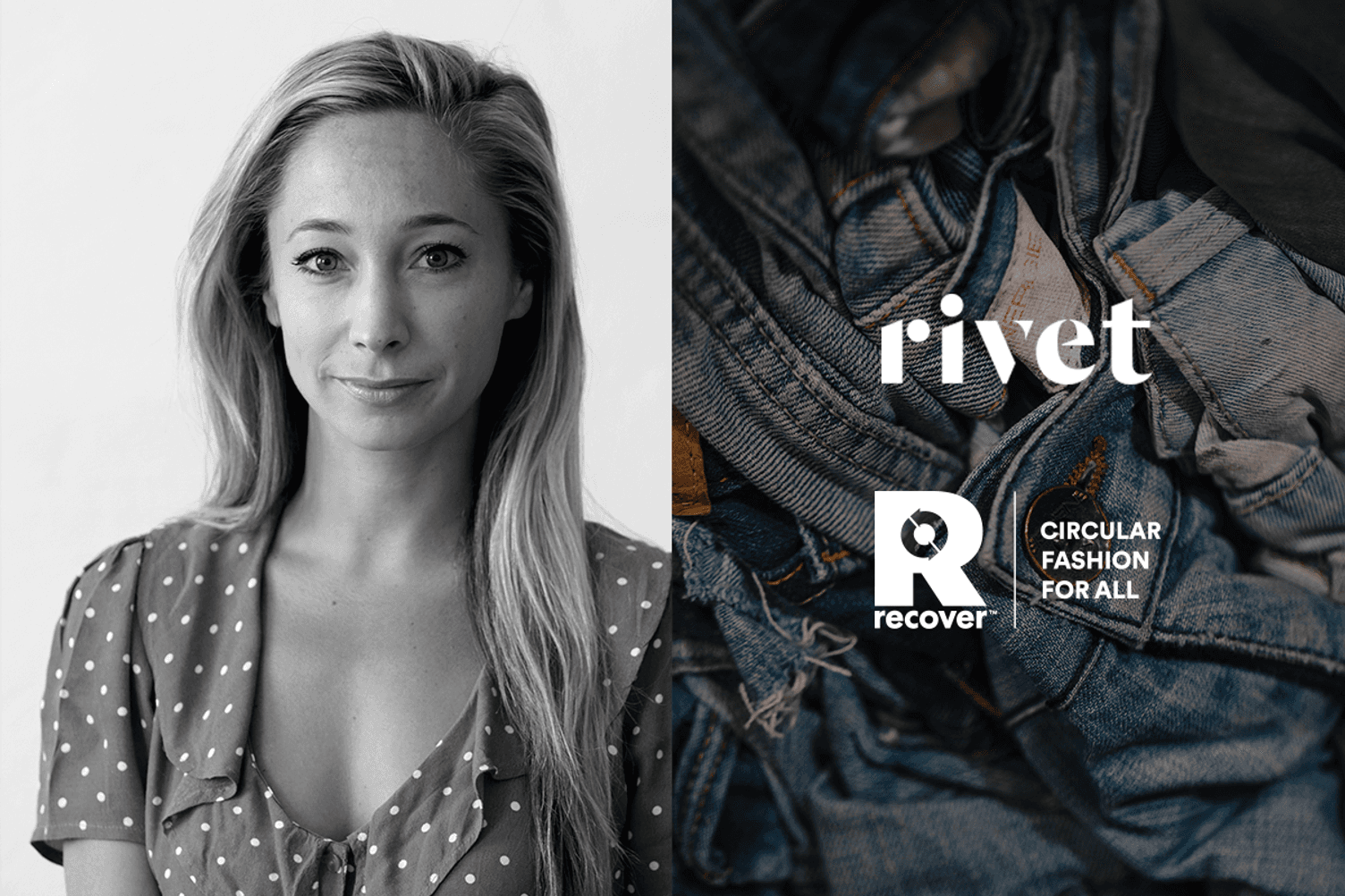 Rivet 50 is now in its fifth year of activity, and this year the index recognizes individuals across five categories: design, leadership, sustainability, influencers and supply chain.
The list gathers denim experts, professionals and enthusiasts that are changing the industry as we know it. Most of the nominees are often highly valued in the minds of their peers and serve as the face and voice of their company, as it is the case for Helene.
Helene Smits has been part of the Recover™ history for almost 8 years. She founded Circle Economy's Textiles Program in 2014 and since then has worked as an independent professional on key industry projects and with leading global organizations to help drive the transition towards a circular, zero waste textiles industry.
As Chief Sustainability Officer at Recover™, she is the driving force behind the companies continued dedication to maintaining its best-in-class sustainability performance and social responsibility. Through her extensive experience in working with a variety of industry stakeholders, from textile collectors, to brands and policy makers, she understands very well the challenges we face but also the urgency and opportunity we must acknowledge in our journey towards a circular fashion system.
"My passion for circular fashion started early 2014, when through my work at Circle Economy, I found myself in the middle of a warehouse filled from top to bottom with discarded clothes. "Our" discarded clothes. Every year we collectively discard huge amounts of used textiles, of which most directly end up in our household waste and go to landfill/incineration. From the textiles that are collected separately, about half is of a very low quality and considered worthless.
At the same time, we are putting a lot of stress on the planet by producing more and more textiles for our clothes. In that moment I realized there must be a better way of organizing this. A smarter way. For me that means CLOSING THE LOOP and making new textiles out of old textiles. Since then, it has been my personal and professional mission to develop new approaches and models that contribute to a circular, zero waste textile industry."
Please join us as we congratulate and pay thanks to our Chief Sustainability Officer, and encourage her to keep up the good work.
Congrats Helene!

You may also be interested in