Traceability and Transparency - how can they be achieved in the fashion industry?
There is a growing demand for brands to become more transparent as a steppingstone towards being more sustainable. But what is transparency and how does this link to traceability?
In fashion, transparency is the practice of openly sharing information about how, where, and by who a product was made. Being transparent means publishing all information about every actor involved in the production process, from start to finish and it allows customers to know exactly what they're buying, with details from every step of the production process.
Recent studies have shown that 52% of millennials always research background information before buying[1] and as a result brands are moving towards being transparent as a tool for storytelling about their product, and to build and regain trust with the consumer.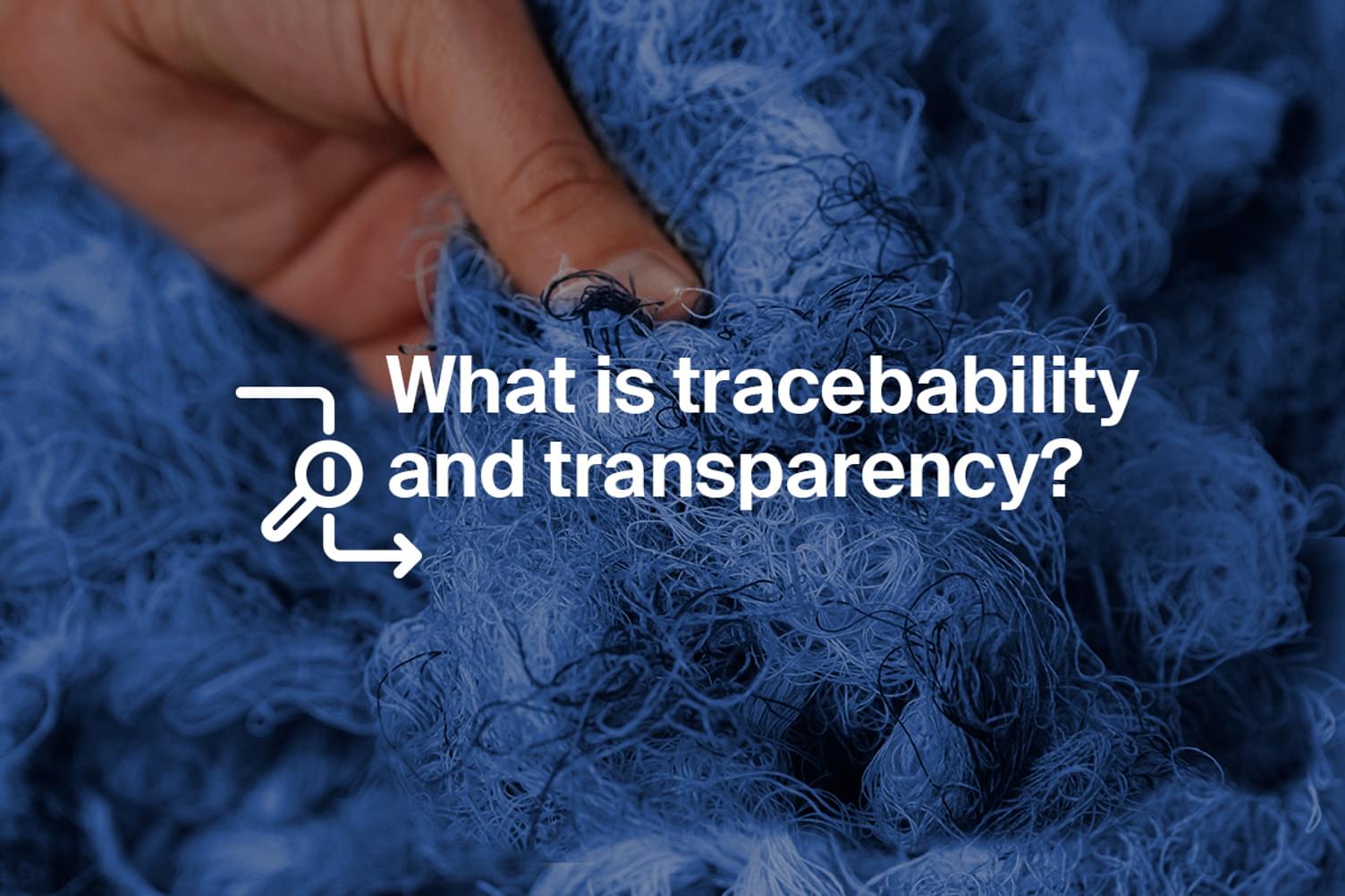 To create full transparency, traceability is key. Supply chain traceability is the process of tracking the source and journey of products and their inputs, from the very start of the supply chain through to its end-use. By mapping the supply chain and sharing this data, a transparent sourcing and development process is guaranteed. Applying traceability to fashion supply chains means that consumers can also make informed decisions on their purchases based on what personally appeals to them and the item's environmental and social impact.
At Recover™ we aim to be a frontrunner in sustainability therefore we aim to be as transparent as possible and have full traceability of our supply chain.
This includes having traceability both upstream and downstream. Upstream means knowing the origin of the textile waste so we can guarantee that the waste is free from toxins and doesn't come from a factory with bad environmental and social practices. While downstream means tracking our Recover™ fiber content in production so we can be sure that the products really do contain Recover™ recycled cotton and it is not a counterfeit.
One of the main systems of traceability in the recycled cotton industry is GRS. Recover™ has GRS certification in place, which provides traceability from the waste handlers up to the final product via transaction certificates (assuming the rest of the downstream supply chain is also GRS or RCS certified). While other physical and digital projects, from Blockchain to physical fiber tracing, are also being developed to improve the traceability of specific fibers in the supply chain.
----------------------------------------------
You may also be interested in