Fashion Revolution Week: the fight for circular and equitable fashion for all
Fashion Revolution Week takes place this week, an annual campaign held around the 24th of April, a date which marks the anniversary of the 2013 Rana Plaza collapse where more than 1,100 people – mostly young women – died and another 2,500 were injured in Bangladesh. The week aims to collectively re-imagine a just and equitable fashion system for people and the planet, and stop the toxic cycle of over consumption.
To date, millions have asked #WhoMadeMyClothes?, and Fashion Revolution Week is helping to shine a light on the stories of the workers like ours who have an important part to play along the supply chain. See some of the workers who made your clothes with Recover™ fiber below: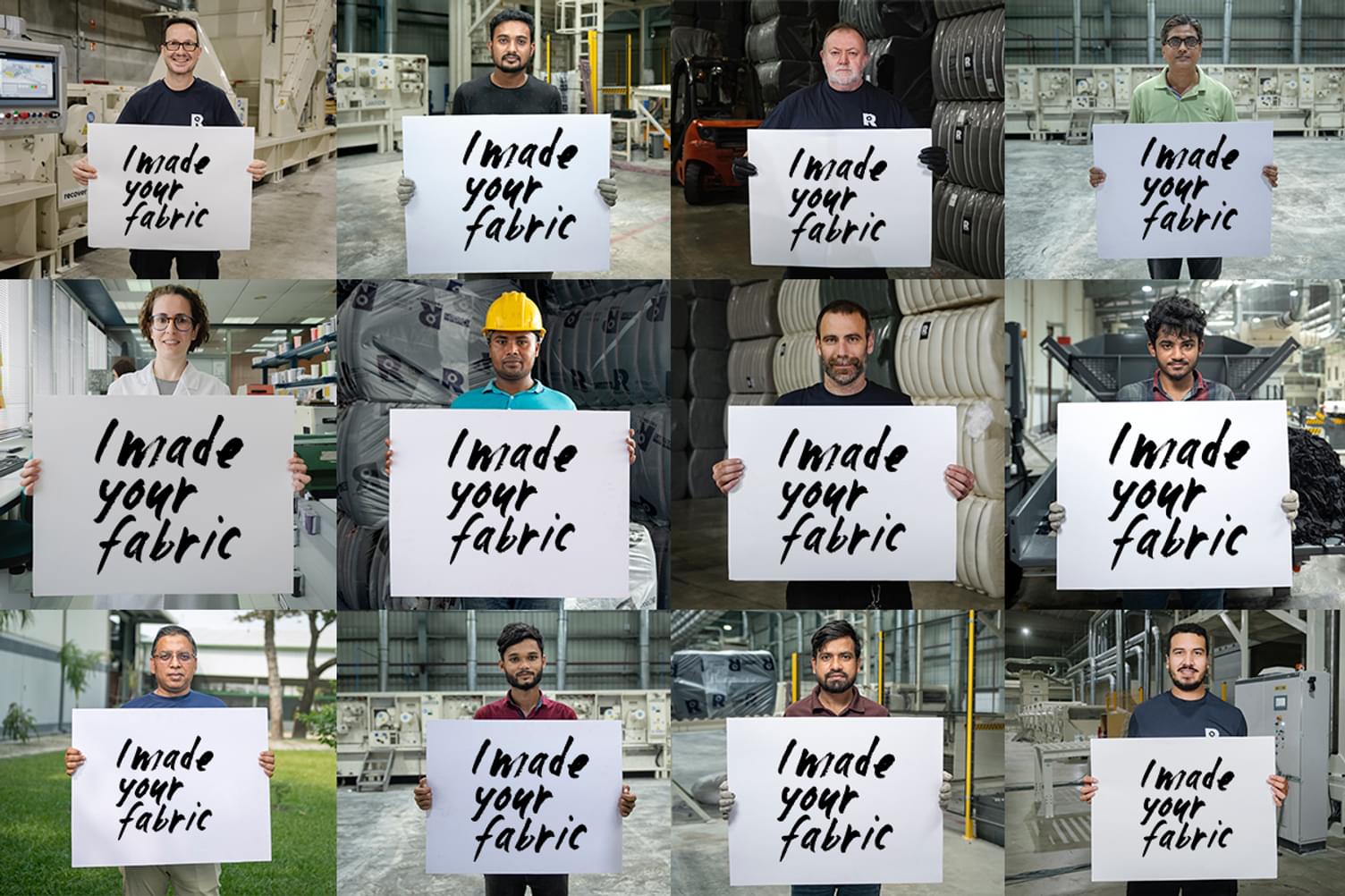 Asia is one of the largest cotton waste producing regions. Circular Fashion Partnership, a cross-sectorial project to support the development of the textile recycling industry in Bangladesh and of which we are a part of, estimates that in 2019 Bangladesh produced approximately 577 000 tonnes of waste from its ready made garments factories and fabrics mills of which 250 000 tonnes was 100% pure cotton waste. At Recover™, we aim to help face the textile waste crisis and support the development of circular solutions industry in one of the main production hub of the continent: Bangladesh.
With the creation of our new manufacturing facility in Dhaka, Bangladesh, we are able to capture and direct post-production fashion waste back into the production of new fashion products. By placing ourselves close to both the textile waste sorting and textile manufacturing, we can place ourselves close to both supply and demand and provide a fully closed loop solution, whilst at the same time as reducing the carbon impact of transport.
The new opening is part of our objective to scale the production of recycled fiber and increase our annual production capacity to 180,000 metric tons of recycled cotton fiber by 2024. By being close to the textile waste, the factory opening will also help us reduce our carbon footprint and accelerate our efforts to achieve circular fashion for all.
To ensure we are contributing to a just fashion system, we are also committed to creating a safe place to work for our employees in Bangladesh, following the industry's highest standards and our code of conduct. The factory is a newly constructed building which meets building safety standards, and we are currently completing the implementation of the highest fire safety standards. Our Bangladesh team is also currently preparing the GRS certification: an international, voluntary standard that set requirements for third-party certification of recycled input and chain of custody. The GRS includes additional criteria for social and environmental processing requirements and chemical restrictions.
As we continue to scale our recycled fiber solution worldwide, we ensure that these standards will be expanded to every new production hub, creating a safe and fair workplace for all of our workers.

You may also be interested in