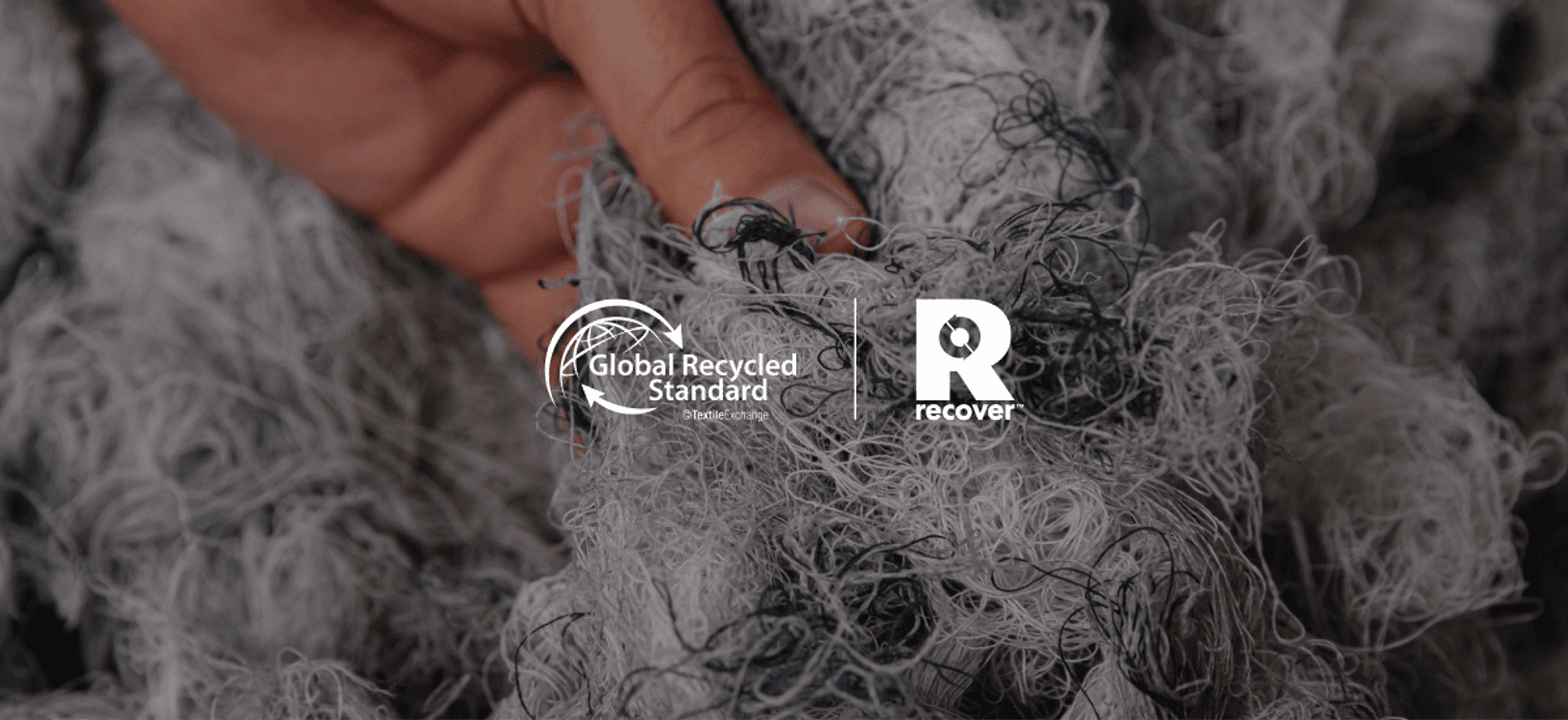 For Recover™, being a frontrunner in sustainability and circularity in the textile industry goes beyond producing a recycled product. It is about integrating sustainable practices and a sustainable mindset in all aspects of our business.
Attaining certification across all hubs under the Global Recycled Standard (GRS) aligns with our objectives in the textile sector, given its global recognition as the foremost standard for recycled materials.
The GRS is a certification developed by Textile Exchange; a non-profit organization focused on promoting sustainability in the textile industry. The GRS is an international, voluntary, full-product standard that sets requirements for third-party certification of recycled content, chain of custody, social and environmental practices, and chemical restrictions. The goal of the GRS is to increase the use of recycled materials in products and reduce or eliminate any harm caused by its production.
As all our products are recycled and we are striving for the best environmental and social practices in all our hubs, Recover™ is fully aligned with the GRS requirements. Furthermore, the GRS is a way of guaranteeing to our customers and stakeholders that our fiber is verifiably recycled and has been produced in responsible factories.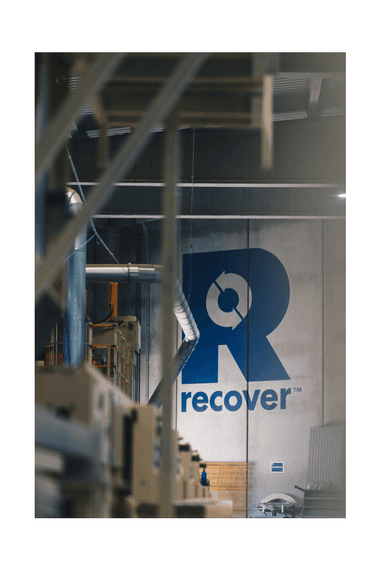 Recover™ as a member of Textile Exchange
Being a partner of Textile Exchange allows us to communicate and share ideas with other members and experts from Textile Exchange. Also, we can provide feedback to Textile Exchange regarding their policies which they are keen to review and improve based on members' experiences.
How does the Global Recycled Standard (GRS) work?
Our production hub in Spain has been certified since the very beginning of the Recover™ business. In 2022, we officially opened our production hub in Bangladesh and before starting our production, we obtained the GRS as well, guaranteeing that all our produced fibers are certifiably recycled and that our processes follow high social and environmental standards.
The Recover™ recycling process is led by a team of passionate experts in materials science, textiles, fashion, and sustainability. Hence, we achieve the best results in quality for our fiber to meet the expectations of our customers. The GRS enables us to prove that this high-quality fiber is in fact recycled using "Transaction Certificates" or TCs. The TCs are documents that provide information about the movement of recycled materials from one entity to another within the supply chain.
These certificates serve to verify the authenticity of the recycled content claims made by different parties along the supply chain. The TCs also allow for a certified chain of custody which shows the journey of the product all the way from us as recyclers to retailers. This chain of custody provides traceability, credibility, and consumer confidence, which is key for brands purchasing GRS-certified products.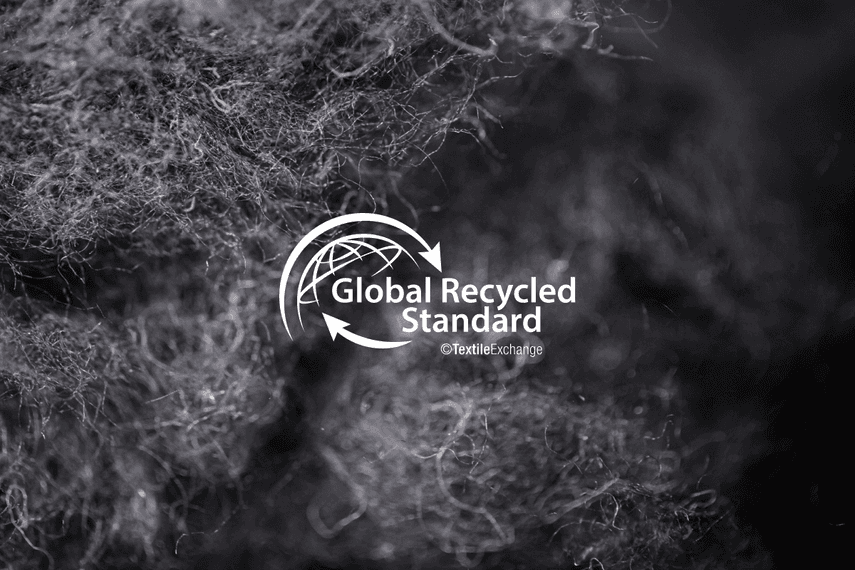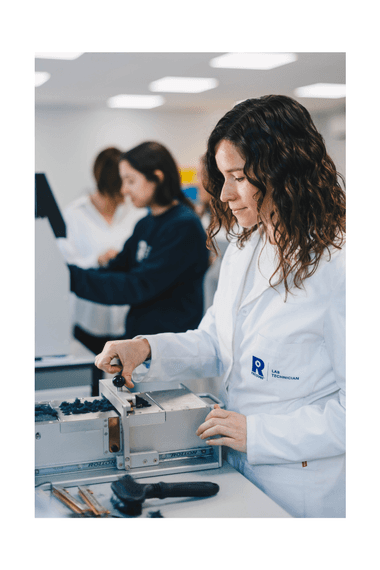 How to achieve the GRS certification?
To achieve certification under the Global Recycled Standard (GRS), organizations are required to engage with a Certification Body (CB), an independent third-party entity accredited by an authorized accreditation body and licensed by Textile Exchange. The CB assists in the audit's preparation, necessitating the sharing of preliminary organizational details, including the certification scope. Although the process of preparing for an audit is managed by the Sustainability team, multiple departments such as Production, Procurement, Quality, HSE, and People & Talent are involved. This integrated and collaborative approach eases and improves the process of audit preparation.
All requirements and criteria are checked during an annual on-site audit Recover™ follows a meticulous and cooperative approach, thoroughly preparing documentation and transparently showcasing facilities and records during the audit process.
You may also be interested in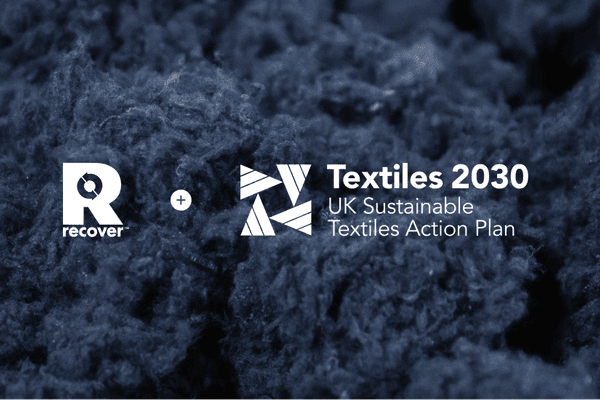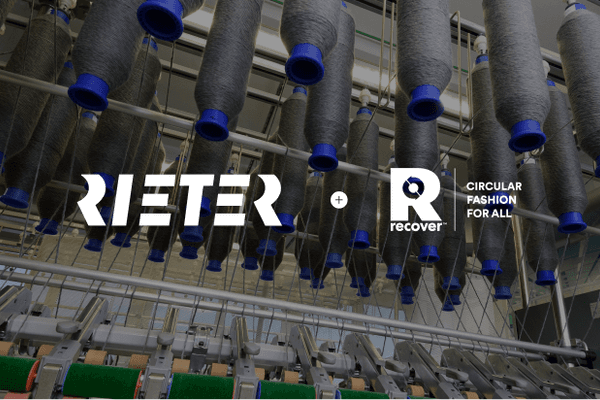 Partnerships
Industry initiatives