Home > Federación Española de la...
Federación Española de la Recuperación y el Reciclaje (FER)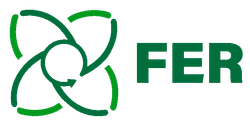 Objective
The Spanish Federation of Recovery and Recycling (FER) brings together the interests of the waste recycling sector and defends them in the different economic, social and environmental fields at national and international level.
As an industry association for the recovery and recycling sector, FER is nowadays an essential tool for companies in their dialogue with the Spanish and European public administrations.
Recover™ role / commitment
Being a member of the FER Association enables Recover™ to connect with essential stakeholders in the Spanish textile recycling value chain, including collectors, sorters, and other recyclers. In this regard, we can collaborate to enhance the textile recycling sector's understanding within Spain's textile industry.