At Recover™ we have been pioneering sustainable materials since 1947. Our recycling process uses an innovative technology to turn textile waste into high-quality recycled fibers that can be used again to create new garments, closing the loop on fashion.
However, behind the recycling process, our team of materials science experts in the Recover™ laboratory ensure that we can offer a truly sustainable product, at the highest quality.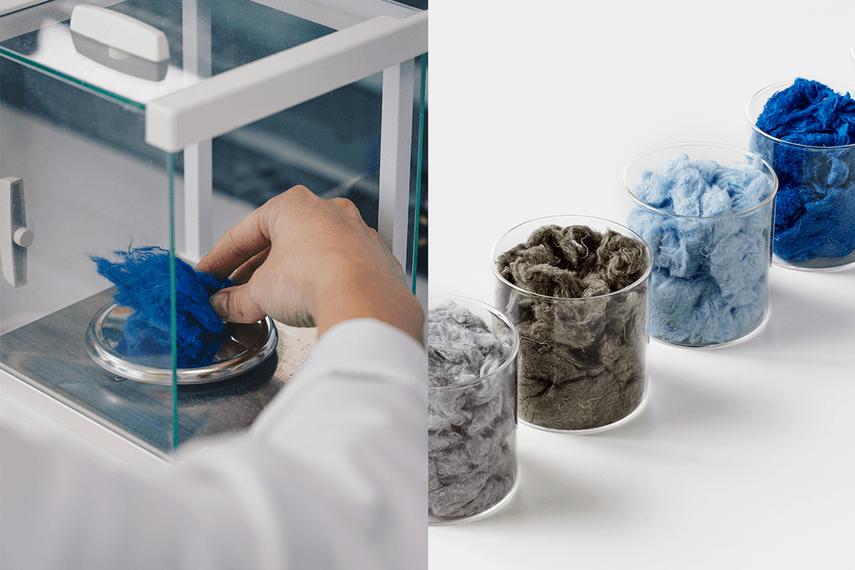 Our laboratory team oversees the implementation of the quality management system and the quality policy at Recover™, guaranteeing a reliable product by systematic quality control and improvement. As we continue to scale our process with new manufacturing hubs around the world, this process will be implemented across each new facility, ensuring we can offer the same high-quality product worldwide.
The team is also responsible for the first step in our RColorBlend process, with our RColorBlend products going through several testing phases in our laboratory until achieving the perfect combination of performance and color matching accuracy.
After receiving an estimation of the textile waste stock available, the lab team creates a catalogue of possible colors using a carrier fiber, following market trends and brand demands. The team carry out a series of tests, blending varying quantities of Recover™ RCotton from textile waste and a sustainable carrier fiber, to create the desired color. The final blend developed in the lab is then adapted for an industrial scale, ready for production.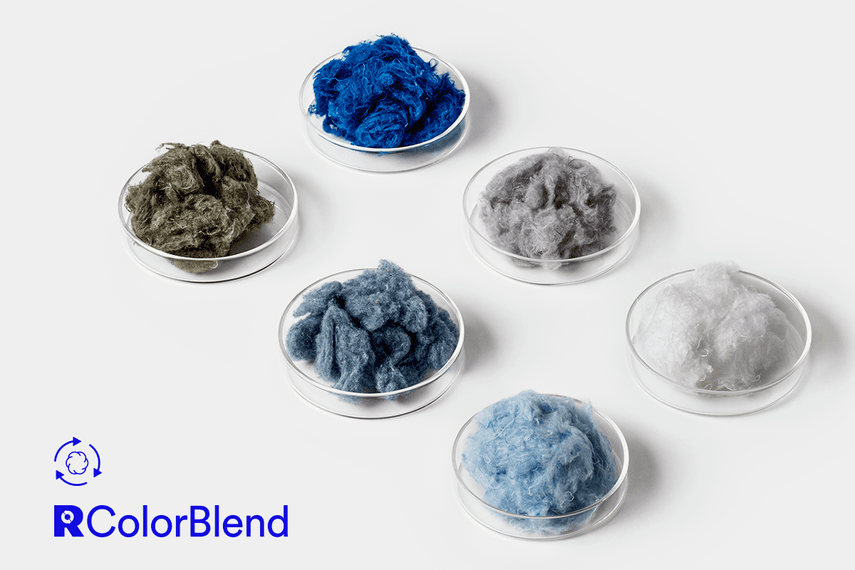 To remain leaders in our sector, we know the importance of supporting technological innovation in our processes and products, and this begins in the laboratory. A new laboratory will be added to our facilities in Banyeres de Mariola by the end of the year, as well as a new polyester parameter measurement equipment will be added in 2023, as we continue to invest in our team and our technology.
Keep up to date with all of our latest facility developments in our newsroom and for more information about our quality policy you can download the PDF.
You may also be interested in