Recover™ is pleased to announce that is now a signatory of the Denim Deal. Together with leading jeans makers and other stakeholders we have pledged to work together to improve sustainability in the jeans industry and collaborate on finding sustainable solutions to close the production loop.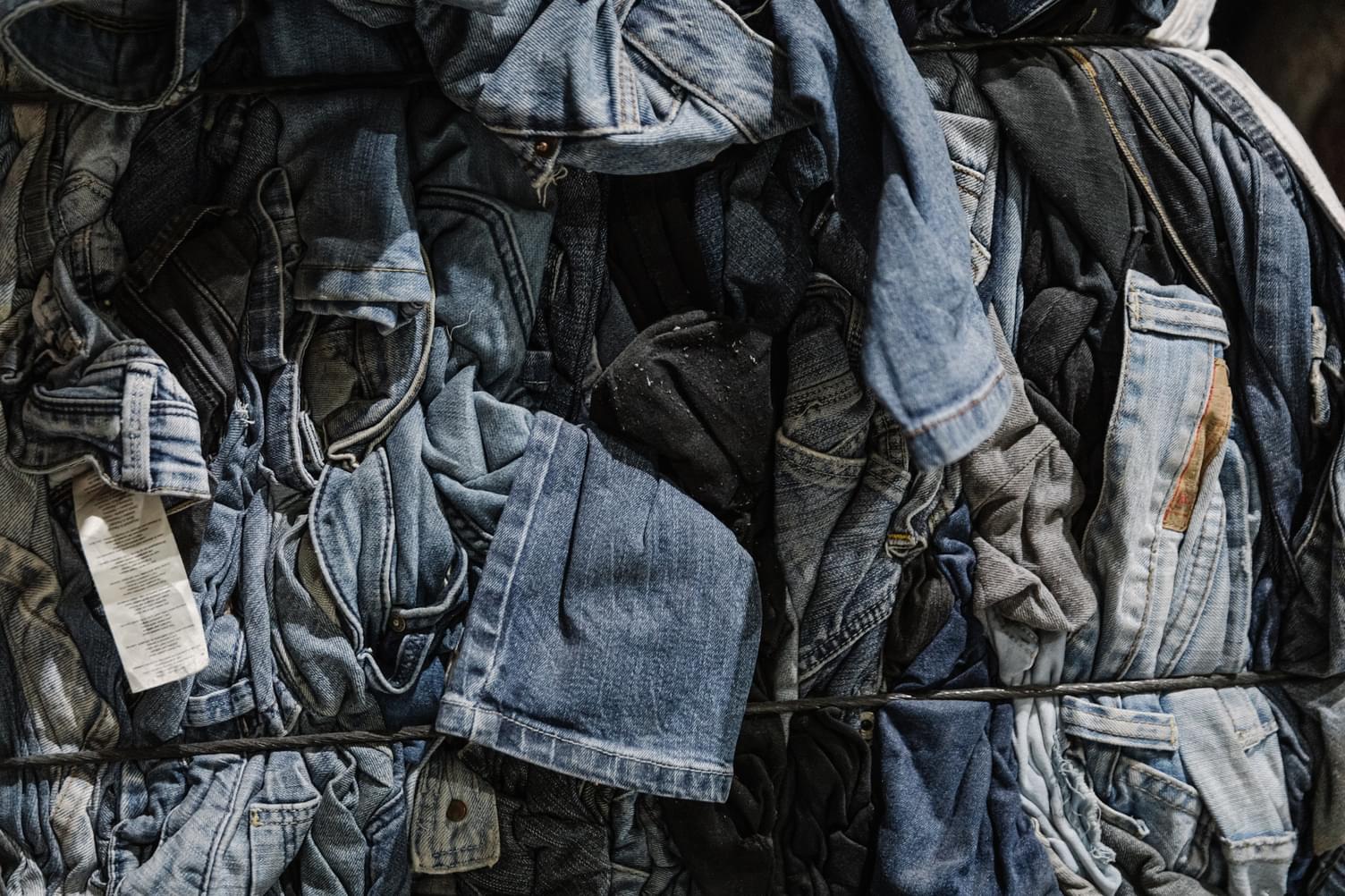 One of the main commitments of the Denim Deal is to use a minimum of 5% recycled content in every pair of jeans and make post-consumer recycling (PCR) of textiles the new denim industry standard. About 8,000 liters of water is used per pair of jeans alone when using conventional cotton, and turning to post-consumer recycled cotton is a great means to reduce the industry's impact on water.
At Recover™, we turn textile waste into new Recover™ fiber, including R-Denim, an unblended recycled cotton fiber from post-consumer denim. One million units of jeans made from R-Denim saves 1.3 billion liters of water—the equivalent of 537 Olympic size swimming pools—and 2 million kg of CO2, or the annual emissions of 417 people.*
**Source: 2016 LCA study verified by AITEX, Universitat de València and UNESCO. There is a more recent version of our LCA study available (2022). Visit our sustainability page for more information.
Over 30 signatories are already committed to the Deal, including Mud Jeans, Scotch & Soda and Kings of Indigo, and Recover™ is proud to join the list to help achieve circular fashion.
For more infomation about the Denim Deal: www.denim-deal.nl
You may also be interested in