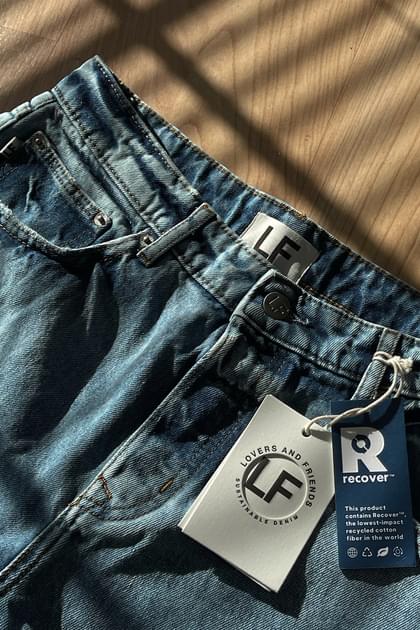 Revolve x Recover™
The making of jeans is one of the fashion world's most wasteful and environmentally unfriendly categories. Revolve is putting its best leg forward by improving the way they make its iconic Lovers and Friends denim. In this new partnership, Revolve and Recover™ teamed up to launch a unique sustainable denim collection and meet the surging demand to solve one of the world's biggest environmental issues: textile waste.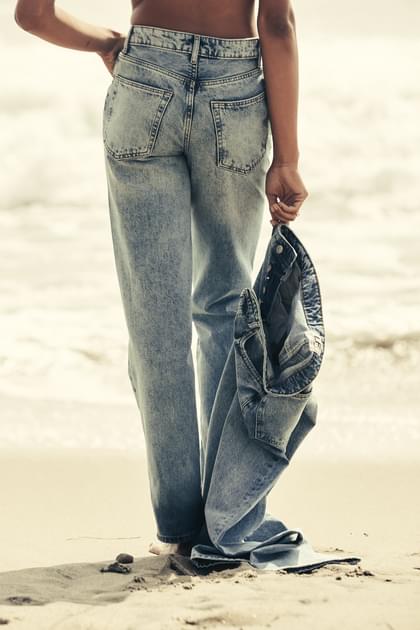 A Sustainable Collection
Partnering together, Recover™ supplies its best in class recycled cotton to Revolve's owned brand Lovers and Friends, in an exclusive denim collection.
The Lovers and Friends sustainable collection features 14 styles of jeans made with Recover™ fiber.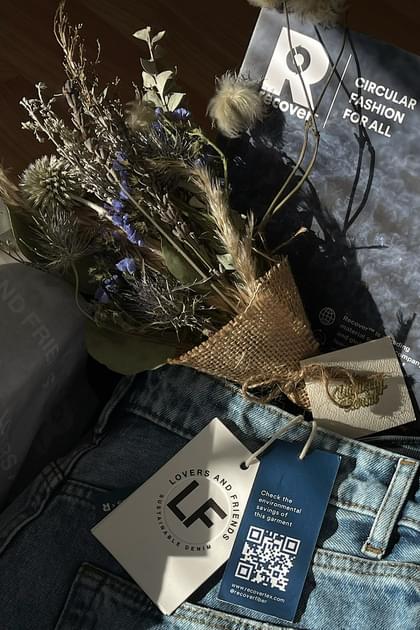 Post-Consumer Waste
Each piece produced uses a minimum of 15% of Recover™ recycled cotton fiber made from post-consumer denim.
We cut and shred the denim waste using our proprietary process and turn it into low-impact, high-quality new Recover™ recycled cotton fiber.
Find out more about the Recover™ process here.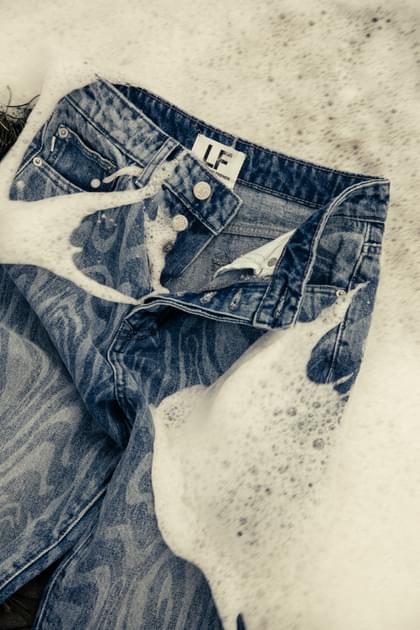 Enviromental Impacts
At Recover™ we are committed to achieving circular fashion for all, for that reason all of our products are developed and measured by their environmental impacts.